Jason Stone is a serial entrepreneur with multiple 7 figure business ventures across various verticals of web and marketing. He is widely known by over 7 million people around the world as @Millionaire_Mentor on Instagram. Jason utilizes his experience and passion as a motivator, mentor, teacher, and social media influencer to help others create success.
Jason Stone is an accomplished Senior Executive, Consultant, and Thought Leader with more than 20 years of success across the engineering, e-commerce, social media, internet, marketing, advertising, technology, automotive, blockchain, franchising, and health and wellness industries. He is an early-stage startup tech investor/advisor to over a dozen companies. Leveraging extensive experience creating go-to-market strategies and viral marketing, he is a valuable advisor for an organization experiencing growth or launching new products. His broad areas of expertise include business development, mechanical engineering, global strategy, email marketing, digital marketing, automation, blockchain, organizational leadership, and growth hacking.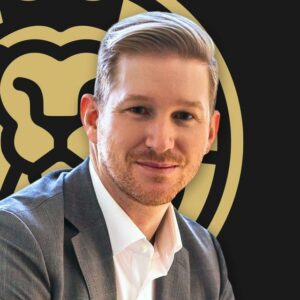 Wade Foxx (Editor-in-chief for millmentor.com) is a Serial Entrepreneur, on a mission to help entrepreneurs disrupt the education system and impact more people globally. Aside from his love of traveling, cars, bikes, and fashion, in just 12 months, Wade and his business partner, Ray Pang, had built SpeakerAgency.com.au into the world's leading marketing & sales company that helps 7-8 figure entrepreneurs develop their businesses and amplify their brand using "relationship-based marketing and sales strategies". Some of the World Class Clients he works with include Jason Stone – Founder of Millionaire Mentor (7.4mil followers on Instagram) and Joel Brown – Founder of Addicted2Success (200+mil website views and 3.4mil podcast downloads). He has helped his 7-8 figure clients attract the right audience, make the right sale, and nurture satisfied customers for the long-term – even helping to sell out the PushPeak Summit (hosted by Australian serial entrepreneur Sasha Karabut) with Jordan Belfort, The Wolf Of Wall Street. While not everyone is comfortable telling their entrepreneurial story, Wade strongly believes you have an obligation to inspire, teach, motivate and educate the millennial generation with your amazing gifts.