"You have to understand being an entrepreneur, it's a lot of responsibility, it comes with failure, sacrifice, but also has rewards. I think people see the rewards and say 'I wanna be that, I wanna do that,' and don't see the hard work that goes into it."
That's the reality of being an entrepreneur. 
You've experienced this if you've been in the trenches…
Or if you're an aspiring entrepreneur, this is what you can expect. 
As I was interviewing Darrell, it was a big reminder of how rewarding it is to be an entrepreneur…
But, how tough it is because of the responsibilities you take on…
The inevitable "failures" and sacrifices you'll go through.
Nonetheless, it helps you evolve into better versions of yourself. 
So, who is Darrell Patterson? 
Darrell is a serial entrepreneur, fitness trainer and has trained celebrities like 21 Savage, Porsha Williams, Ludacris, and Michael B. Jordan. 
And he's runs 4 successful businesses:
HeatXtreme

HeatChallenge

HeatPerformance

And Sevyn20 
But, life wasn't always like this for him…
He started training after losing his job.
And started posting crazy exercises and workout content on Instagram.
"My Instagram just kinda took off. 
I kinda fell into this area and started an online program called the Heat Challenge.
I just think it started circulating through crazy exercises, through workouts, through celebrities." 
And it kinda grew from there."
Based on our interview, he didn't have an insane rock bottom, rags to riches story…
But, knowing that he lost his job and going to where he's at now…
I think we can learn a lot from him because of the business success he's created. 
So, if you're in a dark spot in your life right now and you're thinking about starting your own business…
Or you're fighting through dark times in your business…
And you wanna learn how Darrell went from losing his job…
To creating financial success while changing the lives of thousands of people through his fitness programs (including celebrities), keep reading.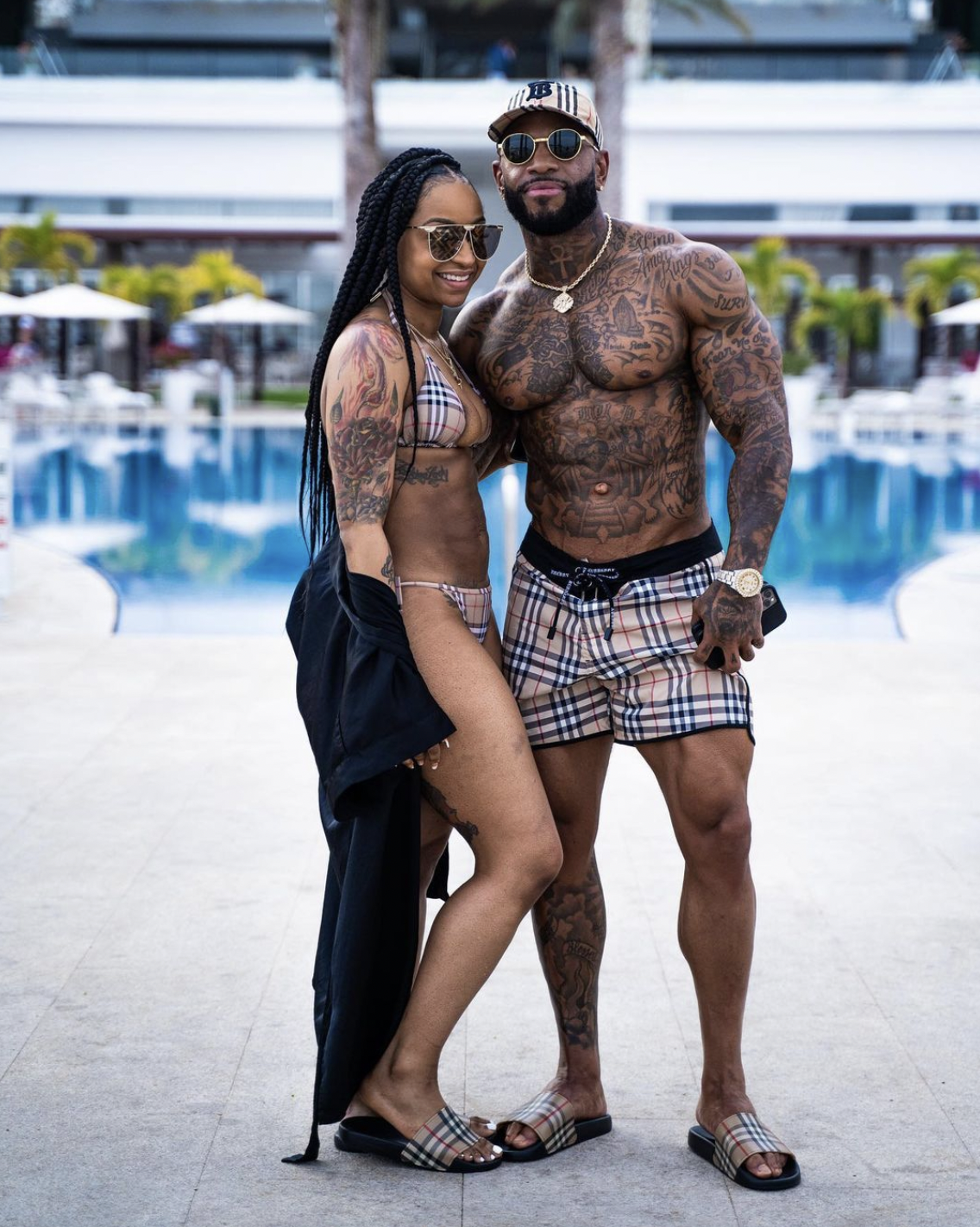 Why Darrell Attributes His Success To His Social Media Followers And Clients
A question I always ask the interviewee is…
"What would you say are the things that you attributed to your success that other entrepreneurs can learn from?"
Darrell's response:
"My followers, my clients, because without any of them, it wouldn't grow. 
Without my clients getting results, it wouldn't be a growing program. 
So, for me, it's constantly giving value into things that I present on social media and what I put in my programs.
It's a return on investment because when they see the value in things, especially when it's attainable for them, it increases their stock in a sense."
And that's an important thing that every entrepreneur can learn from…
Because if people don't buy into your vision, your mission, and your products…
Your business would be a ghost town. 
Your business wouldn't last. 
So, if you've had success with your business…don't forget who helped you get to where you're at today.
And if you're an entrepreneur just starting out, remember that it's not just about what you want…
It's helping people get what they want.
That's how you build an ocean of loyal customers who will continue to support you. 
Which brings me to the next topic…
How Darrell Gives Away $12,500 Every 6 Weeks To The Top 5 Transformations In His 30-day "Heat Transfer" Fitness Challenge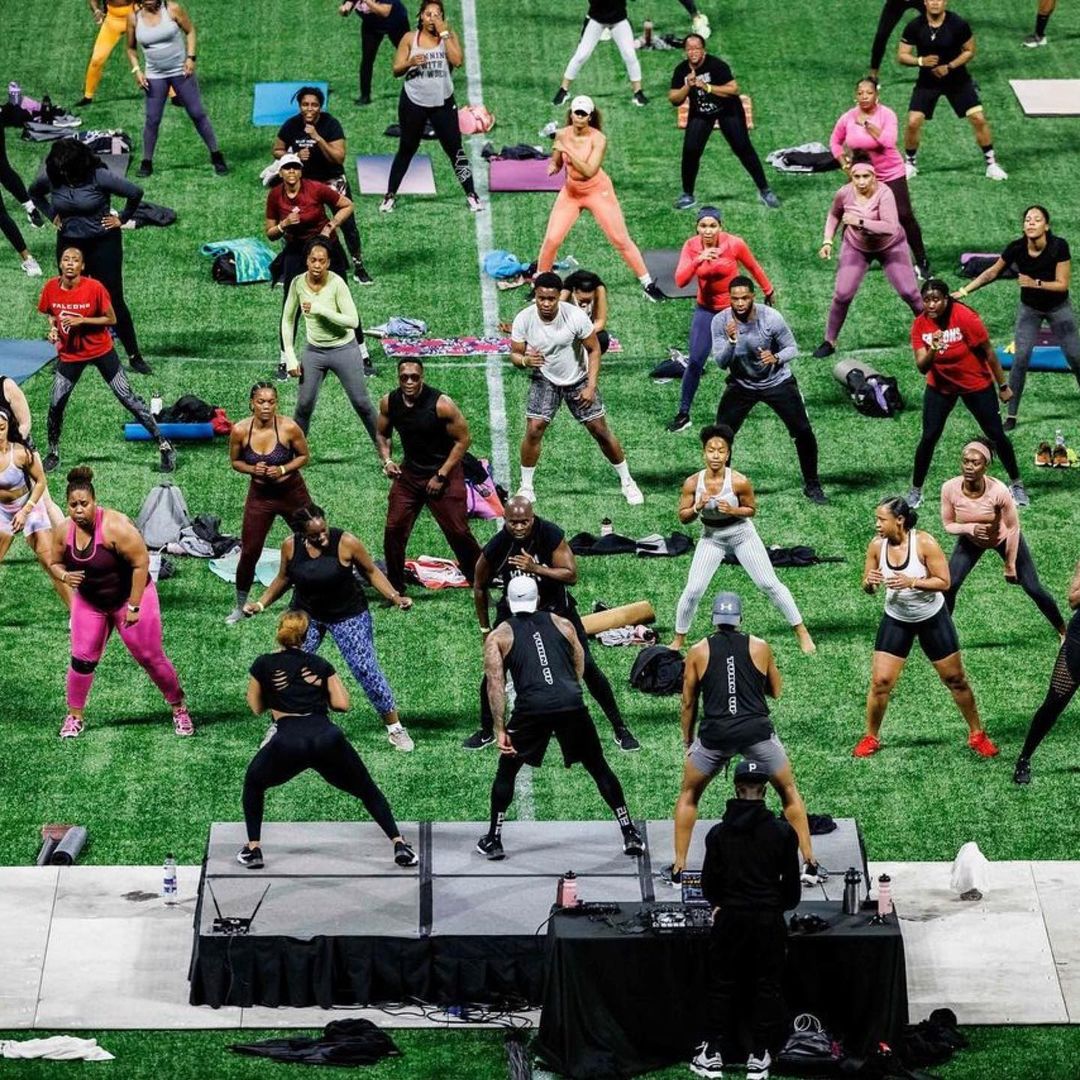 "The top 5 transformations get $2500 a piece. 5 people get it, not 1. I give it away every 6 weeks. I've been doing that for the past 7 years."
Did your jaw drop too? 
I was stunned when Darrell told me this in our interview. 
The fact that he's able to build his business to such a level that he can give away $2,500 to 5 people every 6 weeks…
Not just for 6 years, 4 years, or 2 years in a row…
But 7 years…
Tells me that his business is thriving. 
The amazing part about that is to the average consumer…
That's a good chunk of cash to incentivize them to take their health & fitness seriously. 
So, it's likely why he's been able to run this challenge for 7 years now. 
And he's changing people's lives through his Heat Transfer fitness challenge. 
"There's people on the program for 3 years and who've lost over 100 something pounds. 
I can't say their transformations for each month, but overtime, sticking with this program, their transformations are insane.
And there's a group of people I work with, that I'm about to put them on stage for an actual competition." 
So, what can you learn from this? 
Create a strong incentive for people to buy into what you're selling… 
Whether it's a product, a challenge, a course, or a coaching program. 
Humans are naturally pulled towards a strong reward. 
So, you wanna leverage that as much as possible. 
Darrell's Biggest Piece of Advice To Become A Successful Entrepreneur 
"Plan on failing a few times because it's gonna happen."
"Failure" is inevitable as an entrepreneur…
And it also backfires because many people are afraid of failure… 
So, they procrastinate on projects and the business they wanna build. 
What if you reframed it in your mind? 
Like Darrell said….just plan on failing a few times. 
You're gonna get punched in the face. 
However, you can get back up and keep going, right? 
If you're terrified of failure and you need a push to start that project or business….
Here's a piece of advice that Darrell offered…
"They just have to get somebody else to believe in them. 
Once you get somebody else to believe in you, you just duplicate that process.
And if you believe in yourself as much as you should, then that type of energy, that you're putting out there, is gonna be received.  
So, I think the biggest thing is never giving up."
There's nothing to be afraid of.
The only thing you can be afraid of is knowing that you never took a leap of faith in yourself. 
"Never back down and keep pushing."
Which brings me to the next point…
How do you handle those dark moments when you're in the midst of them?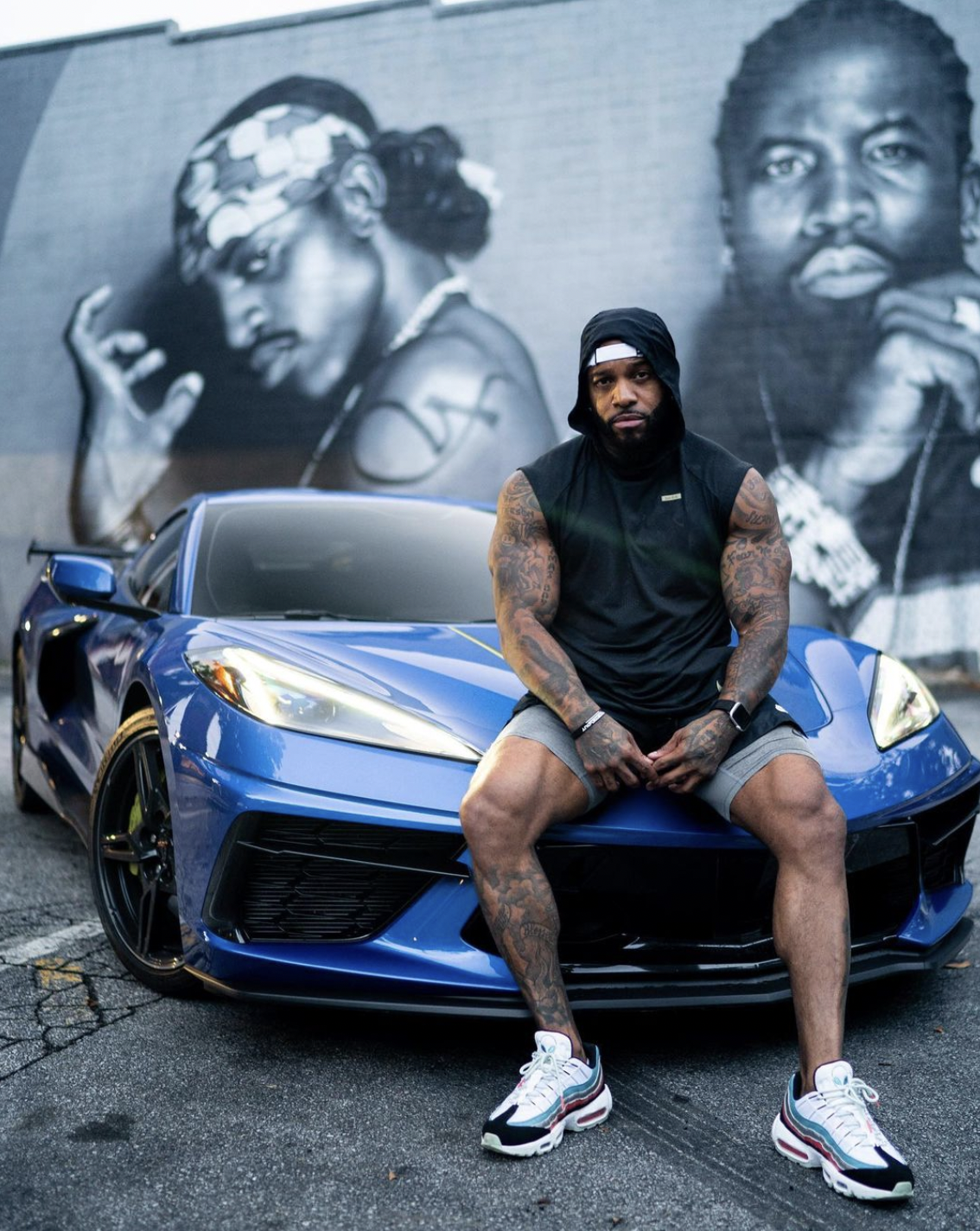 Pushing Through Dark Times As An Entrepreneur (Darrell's Mindset)
"If you have a goal in mind and dark times are making it cloudy, don't let that experience define what you're trying to do."
We all go through dark times. 
I've been through dark times. Darrell's been through dark times. 
Every successful entrepreneur has gone through dark times. 
The key to weathering those dark times is to keep walking through it. 
You can never lose if you're still playing the game. 
"The times that you fail, things aren't going your way, sometimes there's lessons that you learn…
So, you can start making the right decisions…
You can do things that actually put you in a successful position."
The best part about enduring dark times is that you train yourself to focus on solutions. 
Dark times form an unbreakable entrepreneur. 
If you're going through dark times right now (or you wanna prepare for it when it happens)… 
Here's some things that Darrell asks himself when he's going through dark times that you can ask yourself… 
"Why am I in this type of situation?
"What caused the reasoning to be in this situation?"
Cause there's a reason why you're in that type of position. 
And 'What do I need to change and fix to get out of this situation?" 
Dark times happen for a reason. 
It's a test for you to look inward to see how you've created it…
So you can learn from it, move forward, and get out of the dark times.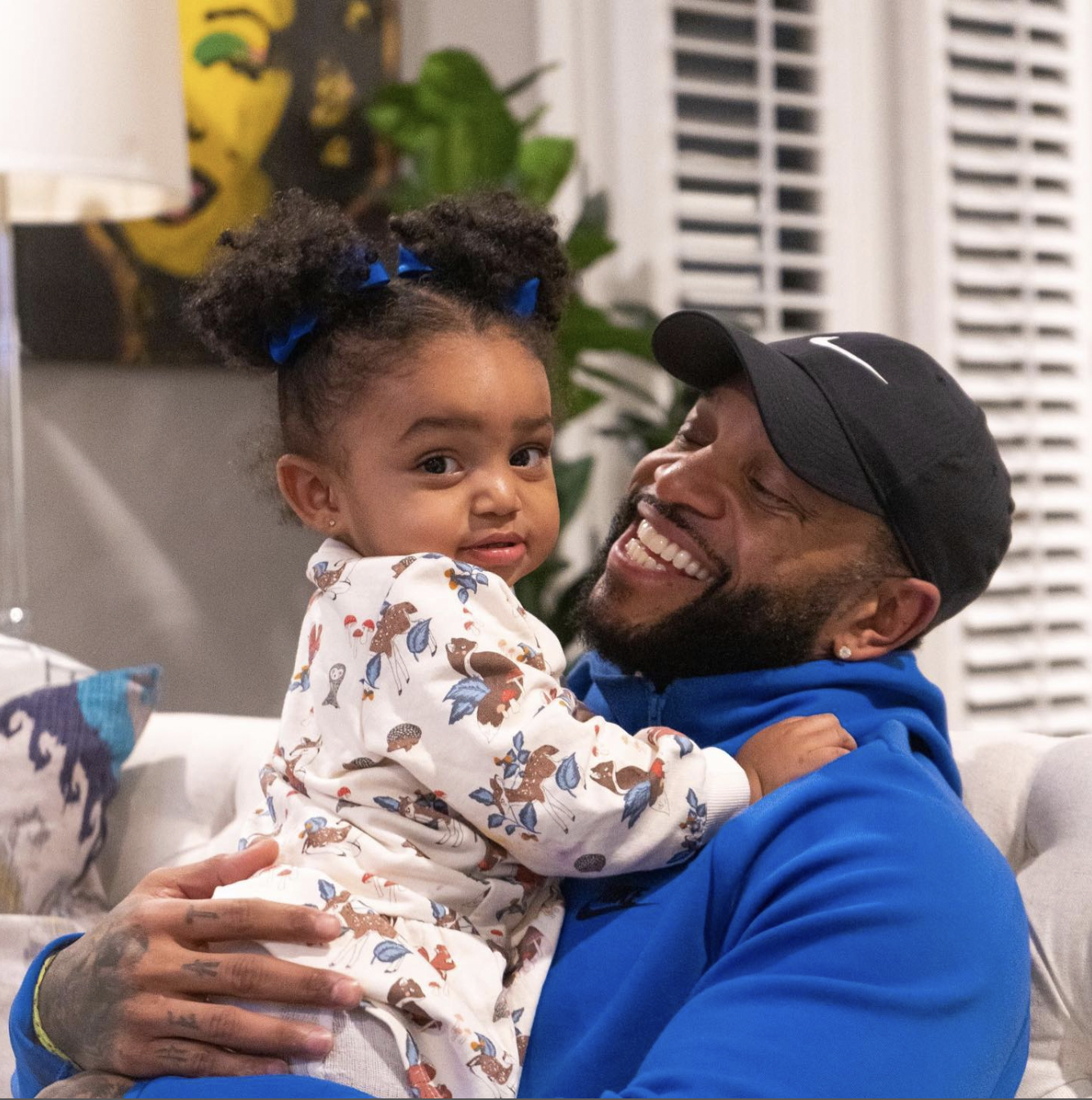 Being Healthy & Fit Isn't Just About You, It Opens Doors For You 
Something I got curious about with Darrell is…how did his own health & fitness impact his life and business.
And this is what he said:
"It's just leading by example, being able to walk the walk and talk the talk. 
If I'm explaining things to people, 'it's good to eat a certain way or through the workout, these are the benefits'…
It's a more relatable conversation and once that person actually experiences it, it's a believable type of conversation."
So, Darrell simply taking care of his health and his body has an impact on his clients because he looks the part…
He actually lives a healthy & fit lifestyle, so it's a walk in the park for him to give solid advice to his clients. 
But, it doesn't just show his clients that he's good at what he does, it also opens doors for him…
"I walk down the street and someone looks at me, they're like… 
'What do you do?" because of my appearance..
It starts the conversation and opens up a lot of different doors for things because I live that lifestyle." 
So, taking care of your health & fitness could open so many doors for you. 
It could be having a clear headspace that allows you to focus like a hawk on important tasks…
It could mean having so much energy that your clients and audience can feel the positive energy when you speak to them on a zoom call…
Or you're filming content. 
And it could also mean that you turn heads when you walk into a restaurant, a bar, or at a business meeting.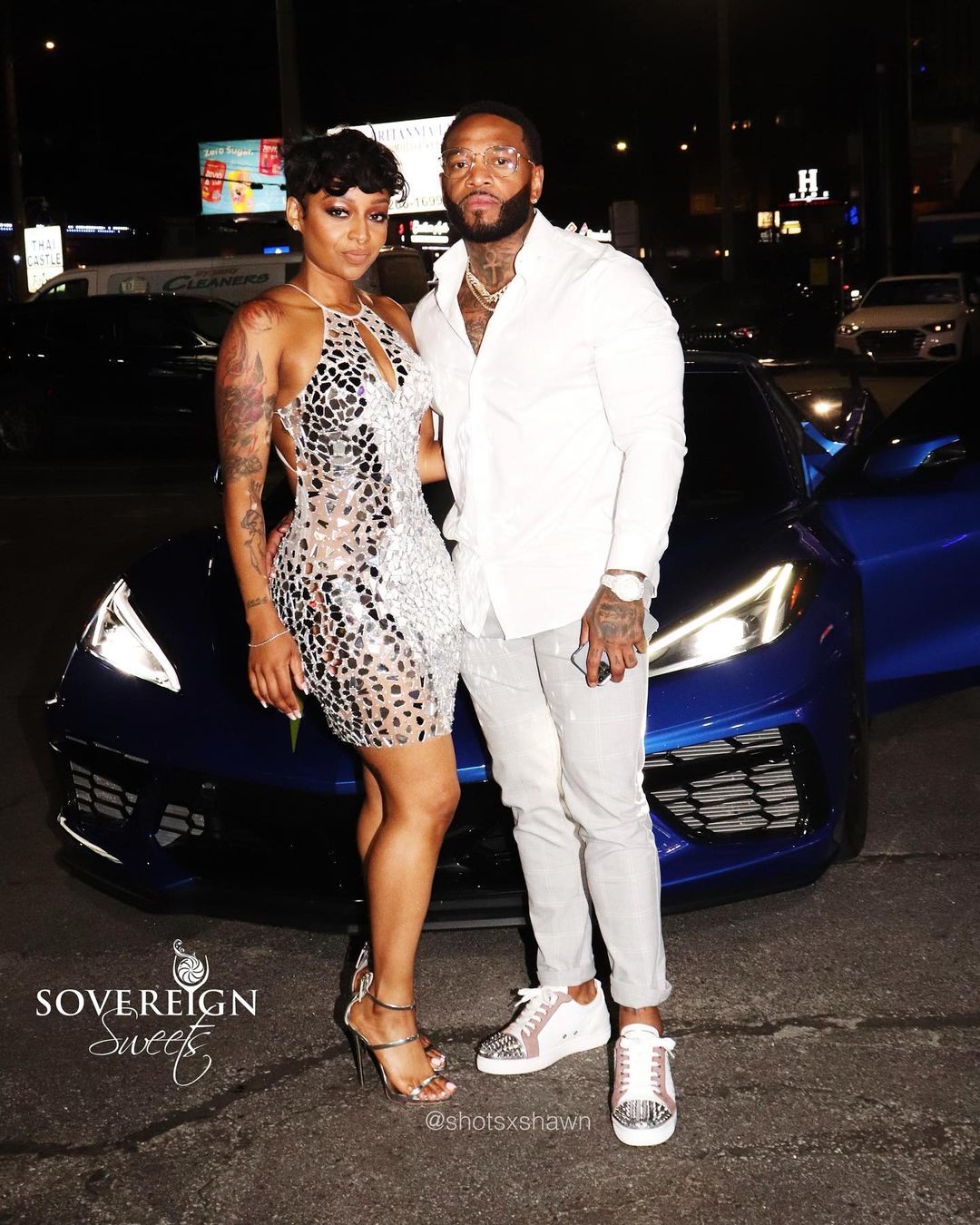 Final Words From Darrell 
As we wrapped up our interview, I could tell that Darrell was a straight to the point, No BS kind of entrepreneur…
And just tells it as it is.
Here's his final words for you if you're aspiring to be an entrepreneur…
"You can't be one with a poor work ethic…
"It's a lot of responsibility, comes with failure, sacrifice, but also has rewards. 
I think people see the rewards and say…
'I wanna be that, I wanna do that,' and don't see the hard work that goes into it.
You might make a lot of money but you lose a lot of money as well. 
There's a lot of ups and downs of being an entrepreneur."
So, what's the mindset to adapt knowing all of this?
"It's the mindset of 'I'm gonna make this work, I wanna be successful, I have a great work ethic, I wanna work hard…
And I'm gonna have a solution to my problems, then you'll do great."
I couldn't have said it any better myself. 
It's straight to the point and truthful. 
If you want to learn more about Darrell, check out his Instagram page here.