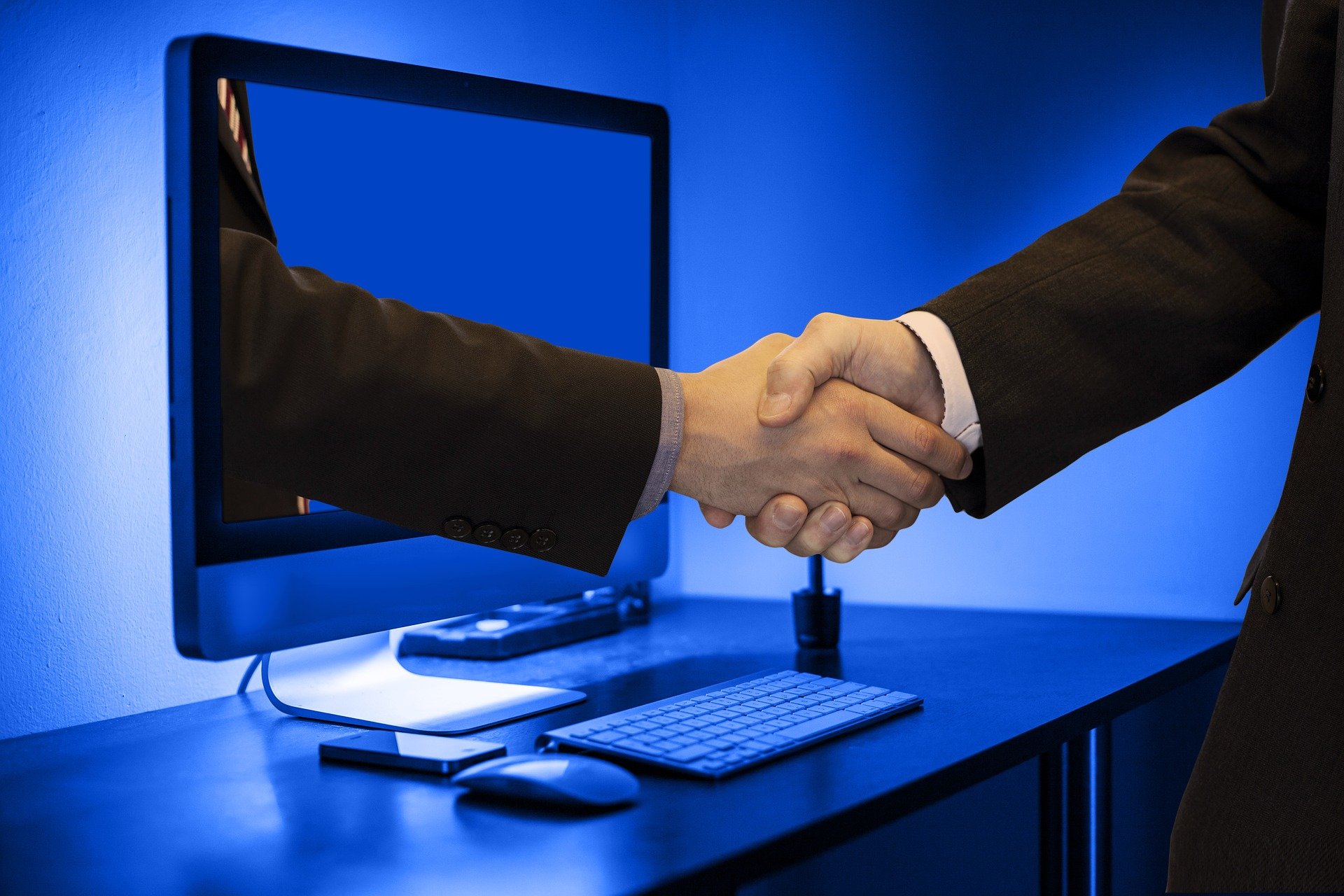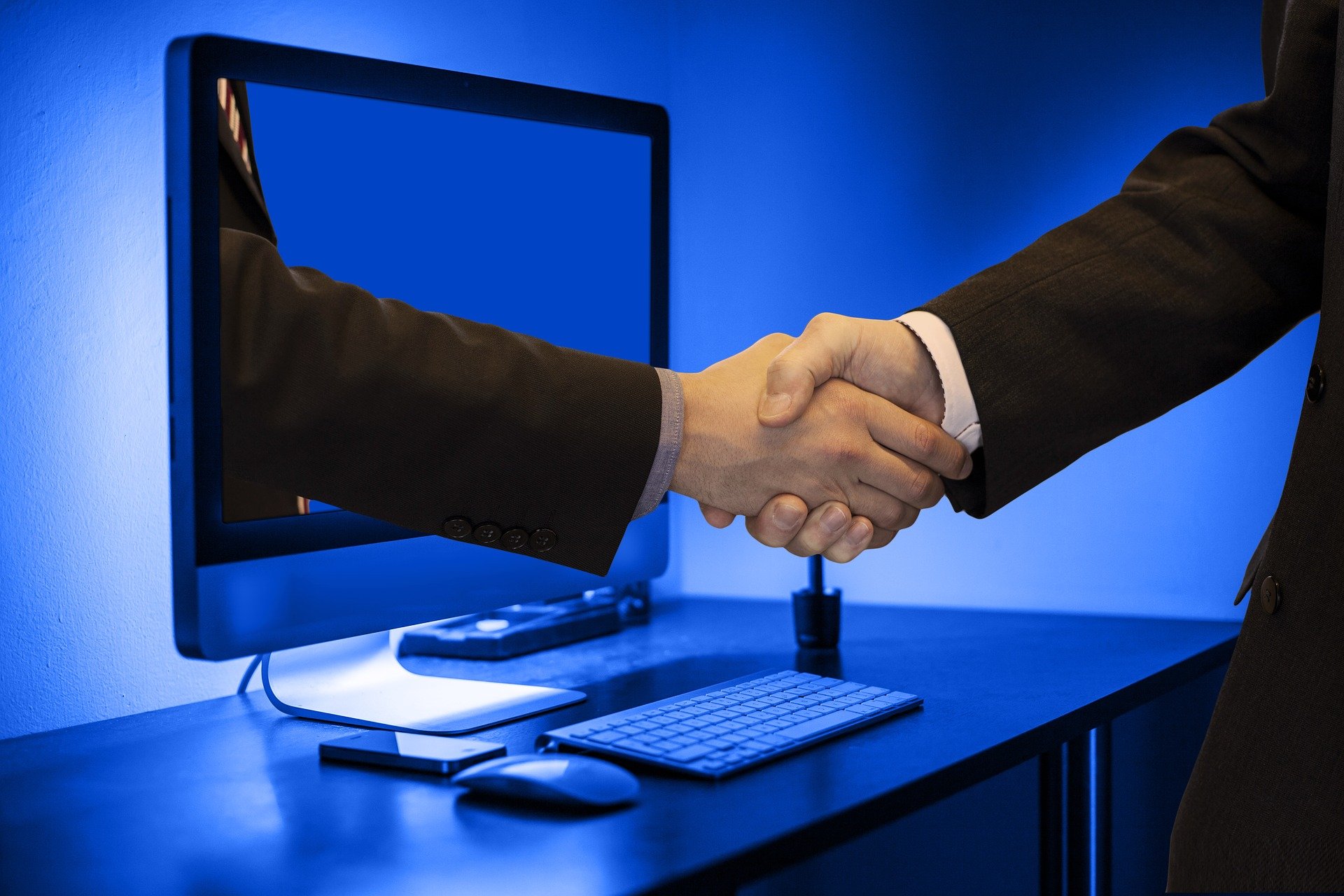 For many affiliate marketers, your dream is their reality! Instead of hustling, battling traffic and struggling to make ends meet; what if you could be counting on a steady, reliable stream of deposits, right into your bank account?
At its core, affiliate marketing is a model for earning income based on the sales of other people's products and services. When you secure commissions from the products you sell, payments are deposited directly into your bank accounts.
Affiliate marketing is one of the most substantial ways you can earn passive income in the digital landscape.
Because actions undertaken in a very short period of time can pay you for years down the line with this model, the earnings require much less active daily grinding compared to most traditional jobs.
Guide to any Niche
in Affiliate Marketing
Affiliate marketing is a performance-based strategy for earning commissions for generating specific results for individuals and companies such as generating leads or selling products.
The key to the profitability of this model hinges on the ability to effectively franchise successful products, services, and brands to make money by directing the right buyers towards them.
There are many ways to participate in an affiliate marketing campaign though they will all require positioning yourself well in the online and social media environments.
Whether you already have a thriving online presence or not, by the time you finish reading this guide, you will have a clear roadmap for building one and leveraging it to secure passive income with affiliate campaigns.
Whether you are familiar with affiliate marketing or not, keep reading to learn about how you can affiliate marketing strategy to build passive income, generate wealth and transform your life!
How does Affiliate Marketing work?
Affiliate marketing offers the opportunity to earn commissions for selling other people's products and services.
Whether you are a producer who has already manufactured products or a marketer with a natural tenacity for selling, there are affiliate campaigns which can be beneficial to you. On both sides of this relationship, there are profits to be gained.
The key to success in this area of marketing is the same as any other: knowing how to match the right products with the most qualified members of their target markets. These are the buyers who are already searching for the things you are selling. They are motivated and interested in what you have to offer.
Though many methods that build success with affiliate marketing will allow you to convert even the most skeptical of potential leads into prospects and finally customers, positioning the products and services you are selling in front of the best customers will be a constantly moving target and means for measuring your success.
To understand affiliate marketing it is important to have a thorough understanding of the key players involved.
The Producer
The producer refers to any individual or company which has products or services that they would like to sell. These products could be established and proven or totally new and untested.
The producer is motivated to enter into the affiliate marketing relationship with the marketer because they are interested in driving engagement with their brand and boosting profits.
If you are an e-commerce merchant selling products or a professional of some kind offering services, affiliate campaigns could really help boost your passive income.
Because of how influential the social media landscape is, many believe affiliate marketing has already surpassed traditional marketing campaigns as the premier way to generate sales and drive engagement with brands. Affiliates generate income and help your brand to grow 24 hours a day.With affiliate campaigns, you will only pay for results. This means less cost and way more benefit over many other types of marketing efforts.
The Marketer
The marketer refers to any individual or company which generates specific outcomes such as generating leads or producing sales. The marketer applies a dynamic strategy for achieving success by converting leads into satisfied buyers.
The marketer is motivated to enter into the affiliate marketing relationship with the producer because they know how to match the right buyers with the products and services being offered.
If you are interested in applying digital marketing best practices to generate sustainable passive income, affiliate marketing campaigns are some of the best opportunities available.
The Buyer
The buyer refers to any individual or company which purchases a product or service made by the producer which was marketed by the marketer. Each time a buyer makes a purchase, the marketer earns a commission according to the payment protocol as outlined by the specific affiliate program they are a part of.
The buyer may or may not be aware they are entering into the affiliate marketing relationship. The marketer was able to position the right offer in front of them and they were motivated to take action.
The Network
It would be impossible to discuss affiliate marketing relationships without addressing the concept of the Network. Many of the top affiliate programs such as Digital Altitude, ClickBank, Amazon act as a middle point between publishers and marketers.
These networks utilize their size to be able to offer some of the best affiliate opportunities, rates, and offers. Not all affiliate marketing campaigns occur through the structure of a network but many of the best ones do.
Publishers seek out the network because they want to find the most talented marketers to sell their products. They benefit from getting access to many talented people who will champion their products and utilize their strategic digital marketing talent to boost profits.
Marketers seek out the network to leverage the versatility and options that they receive for participating. Instead of having to seek out the best products to sell they can utilize proven winners and models which are already extremely successful.
How to Attract the Right Buyers?
One of the most popular ways successful affiliate marketers earn top commissions is by utilizing various distribution channels for positioning the offers, or things they are marketing, in front of the best and most qualified members of the target markets for those products or services.
Today some of the most relevant distribution channels include:
Social Media Pages
Online Websites
Digital Billboards
Blog Articles
Email Lists
Marketers attract the right buyers to the affiliate campaigns they are a part of by utilizing the key skills and strategies of digital marketing.
Online digital marketing strategy refers to the following areas:
Search engine optimization (SEO)
Search engine marketing (SEM)
Content marketing
Social Media Marketing (SMM)
Pay-per-click advertising (PPC)
Email marketing
The Amazon Effect
It would be impossible to discuss affiliate marketing without considering The Amazon Effect, or the way, one online company has completely shifted the entire digital landscape.
Did you know that in 2016, Amazon accounted for 53% of all online sales growth?
How about that Amazon's North American revenues grew by 25.2% in 2016. In 2017, the U.S. Census Bureau has reported that e-commerce sales have surged by another 15% through the first 3 quarters of this fiscal year.
These numbers paint the picture of a vibrant company which continues to grow while swallowing entire markets. There is every reason to believe that the Amazon Affiliate Campaign which was announced in 1994 and finally launched in 1996 has been an immensely important aspect of the current growth and future trajectory of this company.
With Amazon's program, you can earn 4% of each sale if you make between 1 and 6 in a given month. If you can manage to sell 631 or more products that commission would jump up to 8%. On a per sale basis, such a commission is not small at all. By applying the best digital marketing strategy it is possible to generate tremendous profits as an Amazon affiliate.
Now it is important to note that anytime a potential buyer enters the Amazon marketplace through one of your affiliate links, you will earn commissions on any sales made within a 24 hour period. They do not have to be related in any way to the content that brought them to your website or the specific content of an online advertisement.
What this means is that you could attract prospective buyers to a blog based on producing targeted content marketing appealing to that demographic. The Amazon links included within the blog earn you income, regardless of what people actually end up buying.
Though Amazon is an extremely useful affiliate marketing producer to work with, some drawbacks to working with this system could include the relatively low cost of most items sold on Amazon. Generating an 8% commission on a $50 purchase will only earn you only $4.
Of course, if you are able to generate massive amounts of traffic and already have a substantial online presence with many engaged websites or social media viewers, this model could be very attractive.
Many affiliate marketers seek to work with higher ticket offers or products because they offer commissions which can be much higher based on the initial cost of products or services sold.
At the end of the day, it is up to you to consider which products and services are the best fit for you to market. You do not need to limit yourself to any one type of affiliate program or campaign though.
There are some clear advantages to working with such a reputable and globally recognized brand such as Amazon. Continue reading to learn more about how to generate massive revenues with affiliate marketing as either a producer or marketer.
How can I start Affiliate Marketing?  
As previously discussed, there are essentially two different options for entering into the world of affiliate marketing:
The first is to become a producer and use the marketing expertise of others to help advertise your products, attract potential leads and complete sales in exchange for paying them a piece of your profit in the form of a commission.
The second is to become a marketer and apply digital marketing strategy to advertise products and services to earn commissions based on the performance of your efforts and specific affiliate links.
It is absolutely possible to earn substantial income by not limiting yourself to be either a producer or marketer. In fact, the highest possible earnings are possible if you combine both roles. Keep reading to learn more about how to get your affiliate marketing campaign off the ground!
How to become a Producer and boost profits with Affiliate Marketing
Becoming a producer is as easy as following the following roadmap:
Develop a Product or Service
Research Your Market
Optimize the Design and Implementation of Your Product
Locate and Secure Marketers to Increase Sales
Due to the immense complexity of producing physical products, this section is written with the production of digital products and services in mind.
These are some of the most popular digital products and services that you could produce and sell within the affiliate marketing framework:
[row cols_nr="2″][col size="6″]
Ebooks
Audio Content
Video Training Programs
Multimedia Products
Email Series
Content Membership
[/col][col size="6″]
Content Membership
Plug-Ins, Apps, and Themes
Graphics, Images, and Design Services
Original Photographs, Music, and Sounds
Crafting Tutorials and Patterns
Step 1: Develop a Product or Service
Every successful product or service begins with a problem, question or desire which is not being met.
You could try to create something totally original which has never been considered before. As challenging as it can be to accomplish this, every day, around the world, individuals, organizations, and firms are producing new products and bringing them to market.
Just because it is difficult to create something new does not need to mean it is impossible. It simply means that if you are dedicated to innovation, you need to be willing to take the time to see your idea through.
If you bring your product to market too suddenly or without enough testing, you run the risk of making a terrible first impression on your target market. Alternately if you, wait too long to launch, you run the risk of someone else bringing your idea to market sooner.
Another option could be to consider a product that you are already familiar with, consider what makes it unique and seek to improve upon it. You could start with something you enjoy using and consider something it is lacking and then expand upon that idea. Another option could be to think of how to apply an existing product or service to solve a new challenge.
There are literally endless ways to expand upon existing products to increase their marketability or to reposition them to appeal to different demographics or target markets.
Regardless of which route you decide to navigate, developing your own product or service is not a simple task, however, in creating something new, entirely on your own, you are creating the opportunity to profit tremendously as long as you are able to position your new creation in front of the right people.
Step 2: Research Your Market
The first step to conducting market research involves deciding what phenomena you are seeking to better understand. You can be interested in multiple questions but in general, it is better to start from a very unified and cohesive starting point. This will allow for a more detailed level of useful analysis to be uncovered.
Proceed with a central question in mind: How marketable is my digital product or service?
The next step will typically involve designing a means or method to pursue the inquiry. The scientific method is often employed here to arrive at conclusions which flow logically from dialectic reasoning. Other styles are possible but for your research to be both reliable and valid, it is essential to know that you are conducting an inquiry-based in reason.
Presuming a scientific method has been chosen for this analysis, it will be useful to decide how you will arrive at a logically based, reasonable answer to your suggested problem.
Will you use an experimental or non-experimental design?
Do you wish merely to observe phenomena or would you like to test your hypothesis?
Sometimes one might flow logically from the other but it is essential to know from the beginning of your inquiry what sort of research methodology you will be employing and why it is the best approach for understanding your chosen phenomena.
Next, you will design your model of inquiry.
How will you collect the information you need?
Who will you value to deliver information?
What will you use to collect data?
Why?
These and many other questions will inform the way you construct your model. It is important to design a process which adequately captures in a provable and testable way exactly what you are trying to show. This will only make the task of sharing your insights that much easier once the time comes.
You might consider designing multiple types of analysis for gaining insight into the demographics of the people most interested in your products, the places they are most likely to gather in online spaces, the types of content that will allow you to interact with them in the best way.
Of course, understanding the people you wish to sell to, is only one angle to explore in research.
It would be wise to also explore the financial side of your product. For instance how much time and money can you invest in the production and short, medium and long-term marketing needs of your product?
Finally, you will collect your data using the strategic game plan or research methodology you created. Next you will assess it and lastly, you will make your recommendations in the form of report, presentation or conversation.
You can choose to be as thorough and analytical as is useful to you and the financial resources you have at your disposal. Even if you cannot afford to conduct a comprehensive analysis of the market you are hoping to sell your product or service to, you should at least try to get it in front of as many individuals from that market as possible to find out whether or not they would actually be interested in purchasing it.
Unfortunately, many aspiring producers fail to take the time to complete this step and bring products to market which are not unique enough to attract attention or too specialized to be able to generate engagement.
An expert marketer will be able to sell any product. However, the better your product is, to begin with, the more successful it will be.
Step 3: Optimize the Design and Implementation of Your Product
So you've produced a digital product and evaluated it in a thorough and scientifically grounded way, now what?
You could simply release your product and hope that it becomes a success or you could take one more shot at applying any insights you may have gained during your exploration into the marketability of your product.
Chances are, by this point you will have identified at least several points which could be improved whether they are related to the actual content you have produced or the means in which it is delivered.
It is very important to rigorously test and retest every aspect of your product and its implementation before you attempt to bring it to market.
Even if it feels completely polished, take just a bit more time to completely optimize and ensure it is as high quality as possible.
Bear in mind that many digital products can be produced in as little as 24 to 48 hours. Even if your video series is the labor of many months or even years, a little extra time to ensure everything looks as nice as possible could go a long way to ensuring you receive a proper return on your investment.
Step 4: Locate and Secure Marketers to Increase Sales
At this point, there are many ways that you could go after potential affiliate marketers. One of the most straightforward if you are just getting started is to look for an affiliate marketing network which can help you to get your product in front of the highest number of high-quality sales professionals.
When you work through a reputable network with a proven track record, there is more protection for both the publisher and marketer. On both sides of the equation, you get the security that comes from working within a system with clearly defined rules and expectations.
You can absolutely pursue marketers in other means away from networks, however, if you are just beginning it is easy to recommend trying to locate top marketers through an affiliate marketing network such as the ones listed below.
Affiliate networks will take part of your income from sales but they could also help you to move many more units of your product. It is up to every producer to decide if the terms of a specific network's program will work best for your needs and budget.
Here are some of the best affiliate networks for producers looking to sell more of their products:
Amazon Associates
Rakuten
ShareASale
LinkShare
Affiliateprograms.com
ClickBank
FlexOffers
Avantgarde
eBay
Commission Junction
Commissions of 50% or more are very typical for digital products. Keep this in mind as you begin to design the specific terms of your affiliate campaign. Understand that you are paying people to sell their product and it will make a huge difference in the long run.
You could also consider learning how to be a marketer yourself and then you can sell your own products without necessarily having to leverage the talents of others.
Keep reading to learn about how you can become an affiliate marketer!
How to Become an Affiliate Marketer
Though there is a myriad of ways to become a successful affiliate marketer, the following is a clear game plan for anyone just getting started.
Define your niches and target market
Grow your email list
Collaborate with your niches
The first step is deciding what niches and target markets you will be going after. Once you decide which verticals will be best, you will then begin your content marketing efforts to attract interest and engagement with your niches. Your content marketing approaches could be based on a blog, live streams on a service like Periscope or your YouTube Channel.
High-value content is one of the best long-term investments any affiliate marketer could make. Whether you are outsourcing writing support or producing your own video content, it is important that you produce high-value content in your niche. This is an important element to generating sustainable, long-term, passive income. Just one extremely successful video could offer you income and lead generation for years to come.
Next, you will collect an email list. The money is on the list. Trust me. You will be able to follow up with the people who have been following and enjoying your content. Chances are if someone loved a blog you wrote and decided to sign up for your list, there is a good chance they will be interested in being converted from a lead into a satisfied and loyal buyer. It's up to you to see that this happens. Follow up emails and a trickle of additional content could do just the trick. Next, to your content marketing, your email marketing is fundamental to building a truly passive revenue stream. Automation software will help to make this even easier
Next, you will seek to create joint ventures with other people working around your niches. Believe it or not, going alone is not the best way to boost your revenue. Whether you place solo ads on someone else's list or create a webinar that is distributed through someone else, there are many ways to leverage the success of others to help you build your own list of satisfied and loyal buyers.
Step 1:
Define Your Niches
and Target Markets
What kinds of things do you love and know a lot about?
These can be excellent options for the verticals or niches that you might choose to go after with your content marketing efforts. As an affiliate, there are many ways to get people to view your offer or click on your specific link. One of the absolute best is by producing high-value content which features calls to action and options for your readers to subscribe.
Whether you choose to produce videos, blog articles, live streams or a combination of all three, you will want to go after a specific market so that your content is targeted to that niche and their interests. The better you are able to narrow your focus, the clearer your overall strategy will be.
You could also define your vertical based on the products you hope to sell. Information products such as the Digital Altitude marketing training and sales system sell well with people interested in work from home and business opportunities. If you market a product like Digital Altitude within these niches you are likely to do well.
You could, of course, narrow things a bit further by going after a more specific segment of the broader work from home/biz opp niches. Perhaps you could focus on people interested in investments in alternative currencies like bitcoin.
You could focus your content on different investments, business opportunities and work from home startup programs involving the blockchain based technology Bitcoin and other cryptocurrencies.
Affiliate links for a program like Digital Altitude could do well with a lot of traffic passing through this sort of alternative currency business opportunity content silo.
However you decide to do it, it is important to focus on working going after specific segments of your target market with different appeals. You can send different emails to different types of subscribers for instance. You could also produce different types of blog articles based on your main content silos to broaden your traffic and expand the readers who view you as an authority.
It is important to specialize but also to expand so that you can attract new readers. This is why it is so essential to start your affiliate marketing by deciding which demographics you want to work with.
Step 2:
Grow Your Email List
Being an affiliate marketer means pursuing lead generation and conversion rate optimization from multiple angles.
One of the best ways to pursue these moving targets is by expanding your email list and getting serious about setting up autoresponder driven sales funnels.
Email follow-ups are extremely beneficial for converting interested and prospective leads into satisfied repeat buyers.
People who have already gravitated towards your content based on it is relevant to the things they were searching for on the internet are very likely to be interested in offers you might have once they view you as an authority.
This can take time but it underscores why it is so important to always create high-value content for your readers.
As your list grows, so too will your profits. Emails are the perfect way to continue to inform your subscribers about your offers, articles, lead magnets and other lead generation and sales generating marketing tools.
Even if people do not purchase directly from your affiliate links at first, often a drip of emails will eventually convert them. As you analyze which links and follow up campaigns are the most successful, you will be able to refine your efforts and boost your conversion rate even further.
Step 3:
Collaborate within
Your Niche
There are so many ways to collaborate within your niche to achieve your strategic short, medium and long-term marketing and sales goals. One of the best is by producing joint venture webinars with other influencers related to your niche.
There are many people that you can pay to leverage the influence they wield across social media, on blogs or across other media channels such as radio or television. These respected experts and celebrities will tout your offers in front of their audiences offering you the opportunity to benefit from the growth they have already achieved with their content marketing and social media growth.
Related to this is the strategy of pay per click advertising. There are so many ways to do this and they can all be beneficial to aspiring affiliate marketers. Getting your offers in front of targeted tier one traffic is a sure fire way to boost conversions and drive profits.
Many people have already built massive email lists and traffic to their various web destinations that very well could be related to the verticals you are hoping to sell to. You can leverage what these people have built to sell your products. There are many places to purchase solo ads. Looking for the most reputable sellers on networks like Udimi is a great option for seeking collaborators who can help you succeed in whatever your chosen niche is.
With paid advertising means you can drive people to your website, email list, or webinar signup page. In this way, you can ensure you are creating the results you are seeking to achieve. It is important to understand that marketing can be accomplished in many ways for free but that it is important to budget enough as an affiliate to be able to utilize paid traffic, clicks and ads when you need to expand your business and profits.
Conclusion
You can become producer or affiliate marketer.
The 4 steps to becoming a producer are:
Develop a Product or Service
Research Your Market
Optimize the Design and Implementation of Your Product
Locate and Secure Marketers to Increase Sales
For many it is faster and more straightforward to simply become an  affiliate marketer:
Define your niches and target market
Grow your email list
Collaborate with your niches
Affiliate marketing is the perfect way to earn passive income.
The question is, how will you build your affiliate marketing empire?
Let me know in the comments!