"Even my teachers couldn't believe that I had taken that step. I always saw myself working for myself and taking it as far as I could". 
In 1999, Tarick K'dor was the only apprentice in a trade school who did NOT have a boss. 
Throughout his second year, he decided that he wanted to manufacture his own jewelry and open his own shop front. 
Most people at this stage of life would not even think about starting their own business. 
But being young is actually the best time to take these kinds of risks. 
When you're young, you don't have the foresight to see the failures. All you can see is the success. 
"The older you get the harder it is to take action because you have more to lose"
And even when he had made more than the average 19-year-old makes, nothing changed for him.
He just stayed focused on his work…
"I worked 7 days a week. That's all that I saw in my life was my work".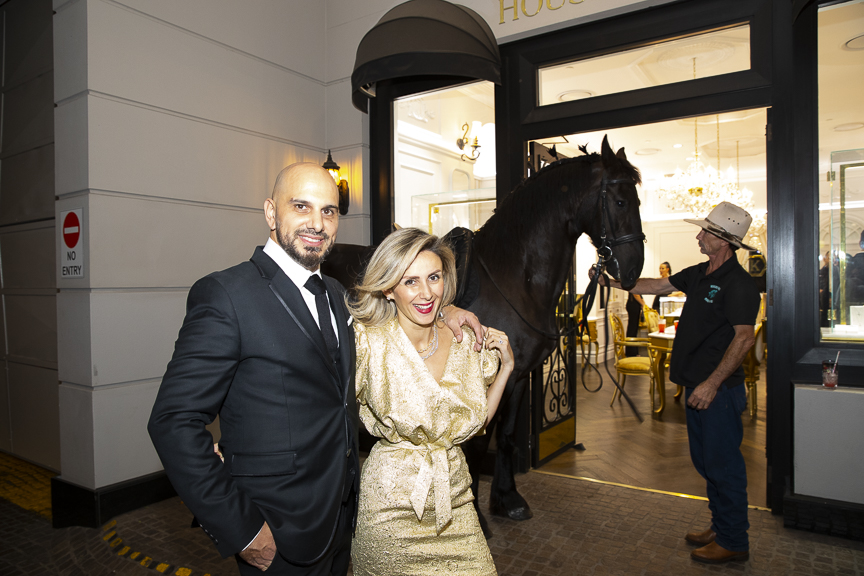 Re-igniting his passion – the importance of your business model 
Before he had worked with the most beautiful pieces of jewelry that he had "never even dreamed of…"
Tarick started out just selling everyday jewelry. 
Sure enough, his business had a great turnover and it opened many doors for him as people were buying them daily. 
But overtime, he started to lose the one thing that got him into this business in the first place… passion.  
Every day became just another "boring" day in the office where he didn't really care as much about the work he was putting on. 
That all changed when his wife decided to join the business. 
Realizing that there was no need for him to work in four different stores at once, she said to him, "you don't need to be at the shop all the time. You go do what you gotta do". 
So the business model changed from managing four stores to just one store. 
This gave him the free time he needed to do what he wanted to do and change the way he made his jewelry. 
Getting back the passion that he had lost, he travelled the world to look for stones, opportunities and unique pieces that he "never dreamed of working with before". 
Today he isn't just making regular jewelry anymore. 
He now regularly works with the most beautiful emeralds, 20k carat pieces,  eternally flawless diamonds and pieces worth millions of dollars. 
Today he makes pieces for high profile celebrities who choose to not have their identity disclosed. 
They come back on the regular, building up their collection to the point where they become as Tarick described it, "like family". 
"It's only been 7 years since we've changed into this new direction".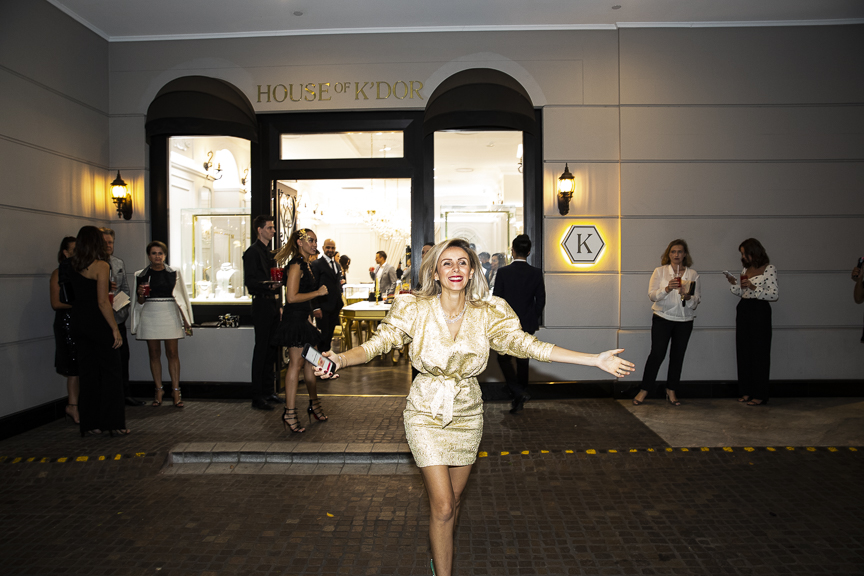 The making of a successful business partnership 
Every successful business partnership needs complementary capabilities where both partners have different skills that add to each other's gaps. 
Tarick – who focuses on manufacturing the jewelry and his wife, Zena Kdor – who focuses on the long term customer experience – is a great example of this. 
Customer experience involves putting on parties, concierge services and consultations that can "run for four or five hours".  
"People love the special interaction with champagne and cheese…it's not a quick pick up your jewelry and go. It's coming in, get to know you, spend some time together and just build on collections that are suitable for your personality". 
While Zena focuses on her passion for interacting with people, Tarick can focus 100% on what he does best. 
"I'm not in the shops as much… I'm scouring the world, I'm looking for special pieces". 
And even with their disagreements especially with designs, "we stuck to our roles as best we can and that limits conflict…If we just stick to what we're really good at, together we make a great team"
Creating a pandemic-proof business – the power of customer experiences
Despite the covid pandemic, the business did not stop. 
 "I think we were perfectly placed for this pandemic. We were already very active on our social media platforms. Our style of business is very different to a conventional retailer. We had so many guests who didn't want to travel but they still wanted experiences."
Even if the store had to close for a while, the customer experience did not stop. 
"We would send out strawberries dipped in chocolate, champagne and let them know that we're still here. We're still thinking of them. We're here for anything that they need…for us, it really hasn't slowed down momentum. If anything, we've been busier than ever".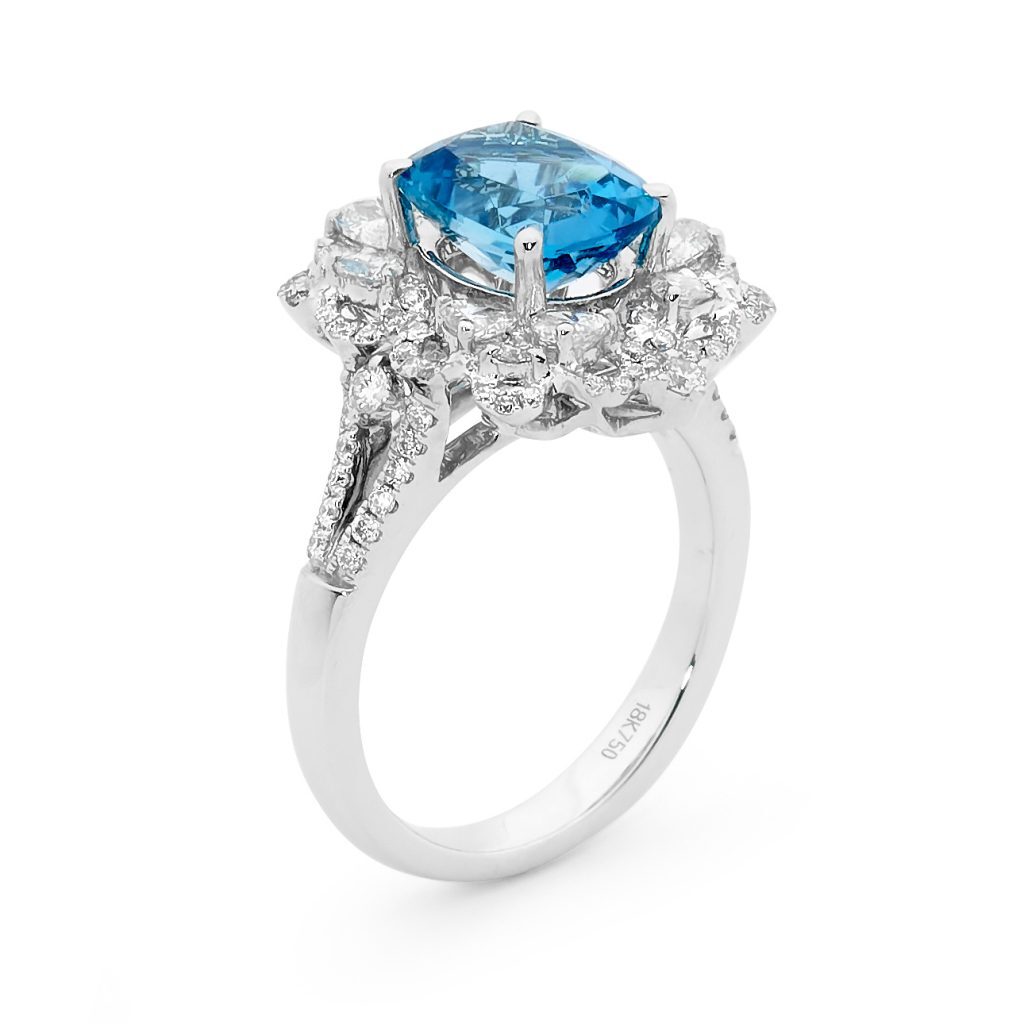 Fine Jewelry as a generational investment strategy
Fine jewelry doesn't just look pristine, it's also a smart investment strategy and a gift that you can pass down to future generations. 
"If you have a tennis bracelet that has 25 1karat diamonds in one bracelet, that's going to be a beautiful thing to pass on to your children that will increase in value. But if you just give them cash, that cash is losing value every single day and will probably get spent on something that is not worth anything. The children will invest into one piece and that piece can serve as a reminder of who it came from". 
For instance, a 10k carat piece can go up to two and a half million dollars in valuation. 
"20 years ago, you'd look at a list and they'd have 15 of these stones. Today, you'd be lucky to find two or three"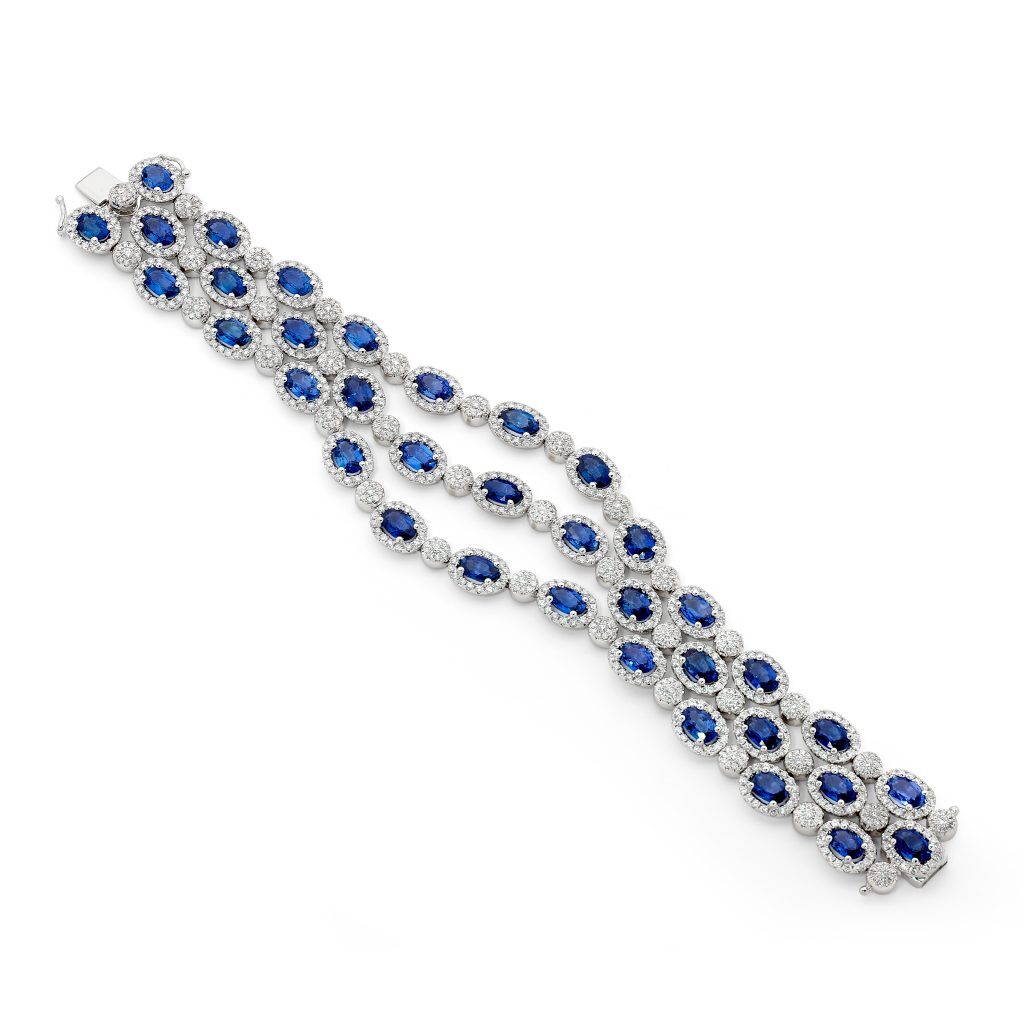 What drives you to keep going as an entrepreneur?
Any veteran entrepreneur out there would agree that entrepreneurship comes with a whole host of challenges that are enough to make many people give up. 
When Tarick first started his jewelry business, he didn't really have mentors he could rely on. 
All he had were big dreams that pushed him through the many trials and errors that he faced in the beginning.  
"I don't think there's too many people that share their secrets". 
When he started manufacturing, he was on a limited budget. 
There were times when the rings he had made came out completely wrong and he had to scrap them – which was even more devastating when he only had a limited budget. 
Despite that, he kept pushing and learning. 
"25 years on, I'm still learning and getting better everyday" 
Follow Tarick K'dor on Instagram and visit his company's website.