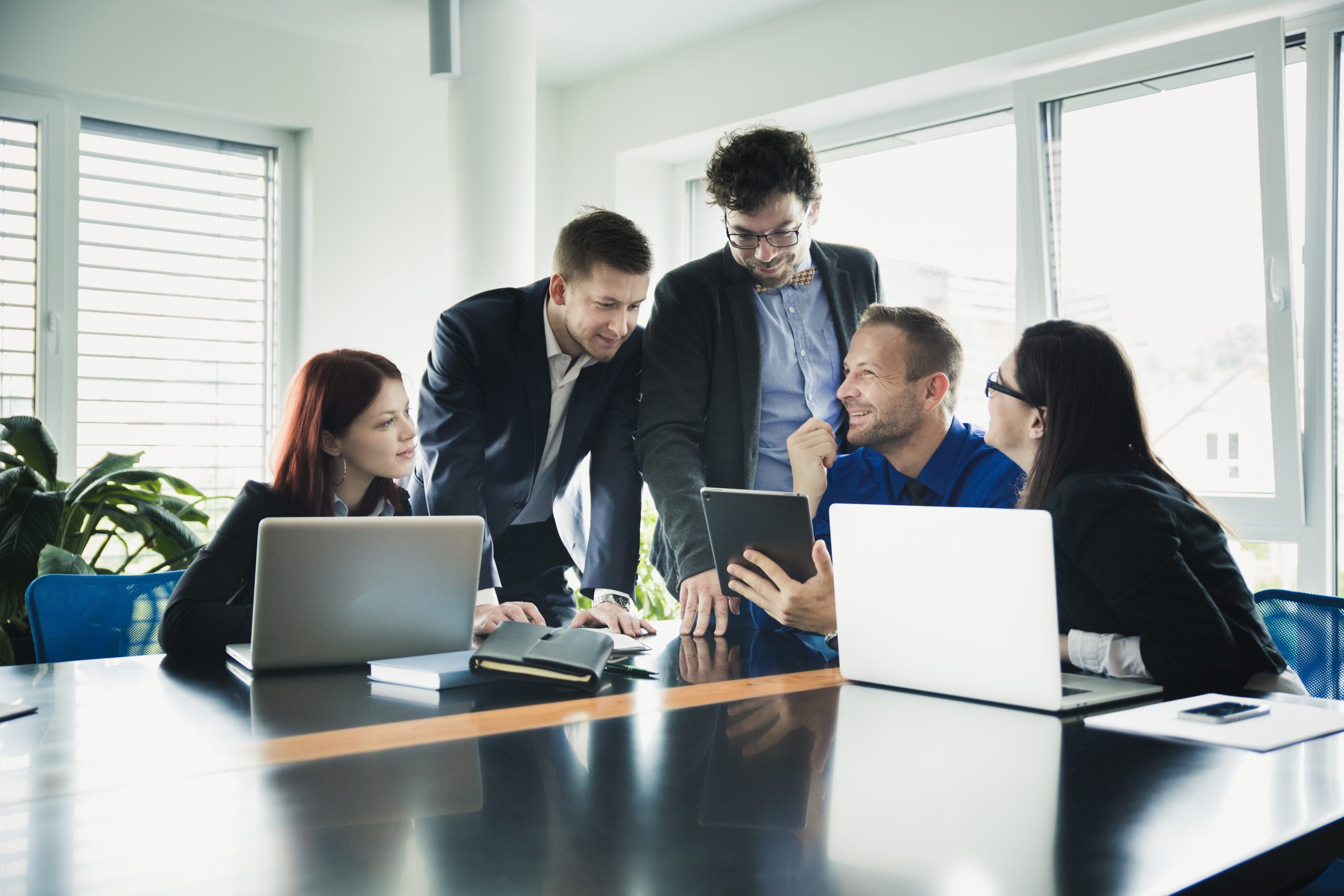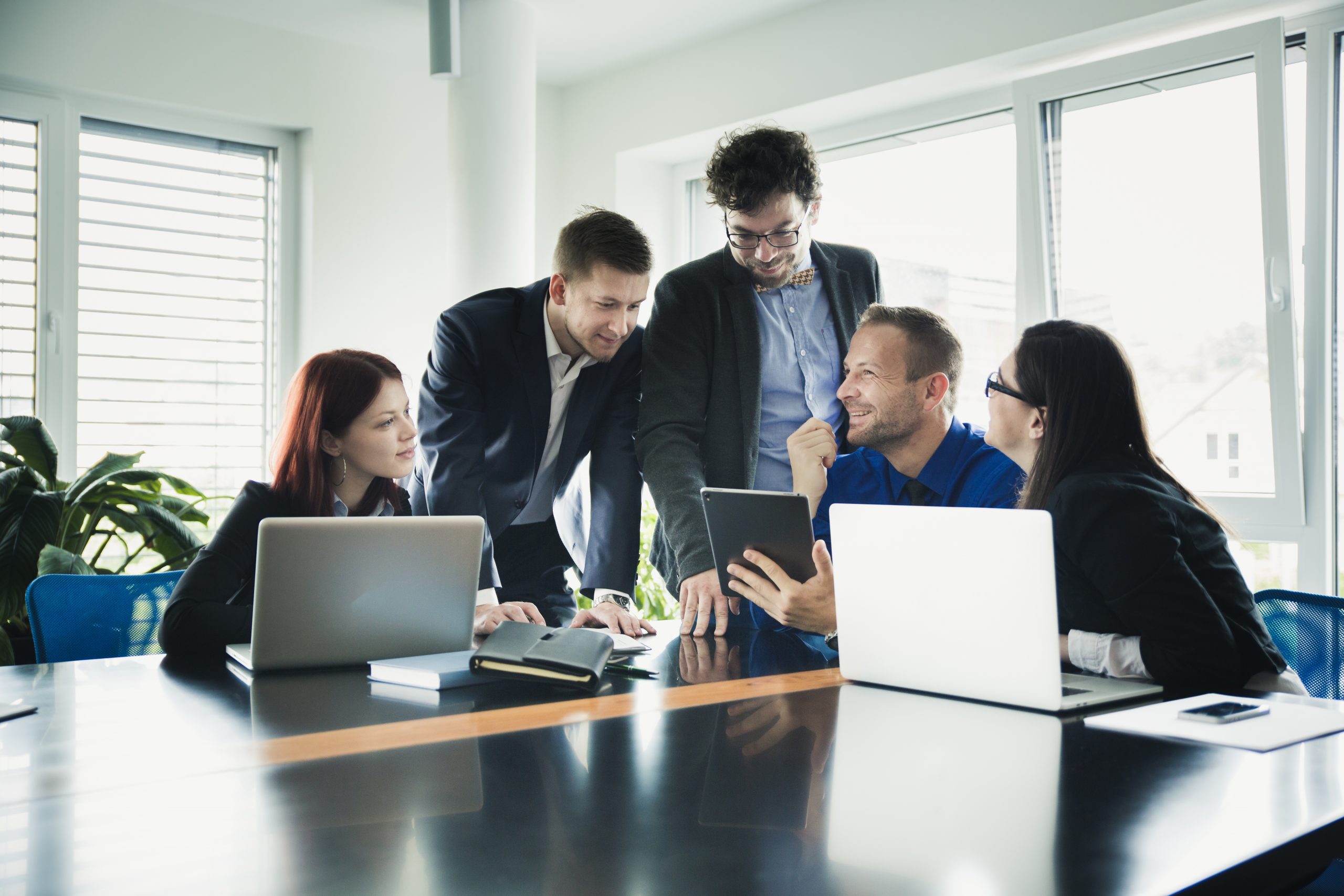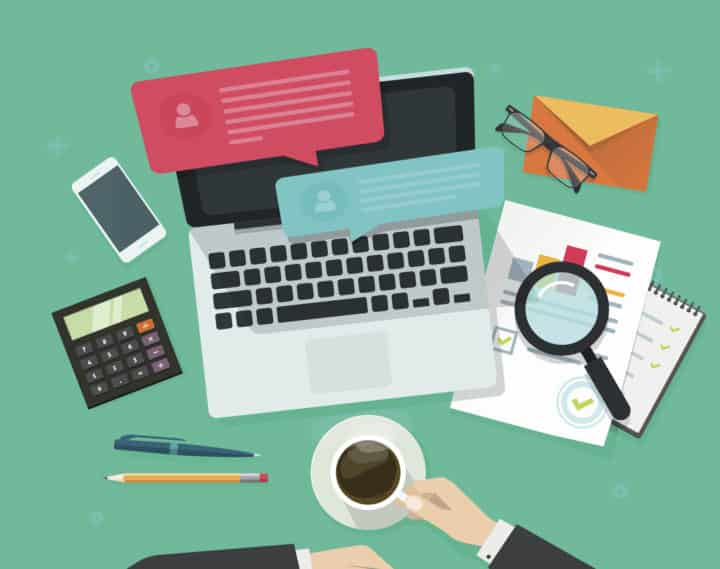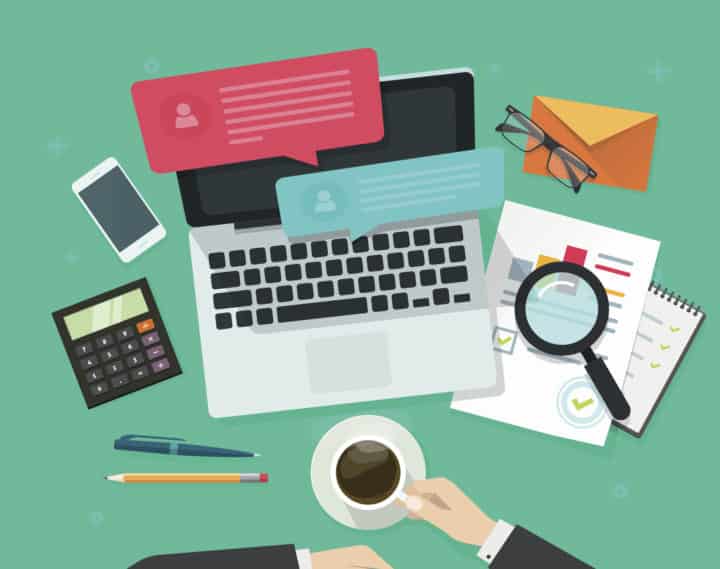 Marketing is an essential element of how your business defines the relationship your brand has with its customers.
In the beginning of most business ventures, before there is anyone else involved, there are producers and marketers.
Producers create the products and services being offered while marketers focus on generating leads and converting sales.
In the beginning, it might be possible for individual members of your sales team to follow up directly with customers but in time you are likely to have more marketing processes to accomplish than your marketers can handle on their own.
Now, of course, you could decide to simply hire more marketers but this may not be the most financially realistic choice.
This is where marketing automation comes in.
Instead of wasting valuable cash flows by hiring more highly qualified sales staff, you could instead seek to expedite their processes to be more efficient.de to
The technologies exist, it is up to you to employ them.
Marketing automation means sharpening your focus and accomplishing more with less effort.
Keep reading to learn more about why marketing automation should be an important element of the way you design the organizational and operational processes of your business model!
"Marketers know their ultimate job is to increase revenue. Marketing automation can help by generating more and higher quality leads, which will eventually turn into new customers." – Glenster Report.
Marketing automation refers to a wide range of activities, strategies, and services which are all designed to accelerate business processes.
When companies get automation right they speak in a consistent and unified voice across the various forms of communications they engage with.
In fact, when marketing automation is operating as it should, the end user or customer doesn't even realize. Alternately, when automation is overclocked and overly mechanical, customers respond unfavorably.
In the current landscape of advertising saturation, consumers are more defensive about marketing efforts than ever before.
While sending follow up emails to previous customers or scheduling social media posts are extremely beneficial tasks for any business to consider automating, it is important to strike the right balance.
Marketing automation done correctly helps your company to understand its customers and guide their future decisions.
Simply, there is too much to be gained from choosing not to devote your time and energy towards constantly improving your marketing automation.
It is important to understand the areas where you can improve automation now, while also taking a forward looking approach to where the overall business world is heading in regards to these innovative new marketing strategies.
The future is bright when it comes to marketing automation. Keep reading to dig deeper into this topic and discover the statistics, trends, services and opportunities guiding the future of business processes around the world.
"Think big and don't listen to people who tell you it can't be done. Life's too short to think small."-Tim Ferriss
Automation by the Numbers
Marketing has always been guided by statistical analysis. Companies have always sought to understand the dynamics at the center of their business strategies.
Whether deciding when to hire new human capital, purchase new facilities or raise prices, companies have a vested interest in understanding the way their organizations respond to the financial considerations guiding their trajectory of growth.
For this reason, understanding the statistics guiding the growth of marketing automation provides the perfect foundation for unpacking the topic as a whole.
Consider the following stats as you seek to improve the automation of your business:
Right now, in late 2017, modern technologies could automate roughly 45% of ALL activities which people are paid to perform. Furthermore, as many as 60% of all businesses could automate 30% or more of their operations.
The landscape of business is constantly changing. The individuals and companies which can best adapt to the moment are likely to enjoy the best long-term growth and success.
What's important to remember is that there are literally millions of technological innovations which can help you save time, increase revenues and generate mutually beneficial relationships with your customers.
Embrace change and make increasing your marketing automation knowledge a major priority. The more efficient your operation is, the more time you can devote to enhancing your products and services.
Even if you are a sole proprietor or lone entrepreneur, there is a lot you can be doing to save time, increase conversions and boost revenues today.
Currently, more than 49% of companies are using marketing automation to some degree. When business to business (B2B) companies are considered, that number jumps to over 55%.
Even if you don't want to devote the time and energy towards marketing automation, you can be assured your competitors will.
The future winners will be the companies that are doing everything in their power to stay ahead of the technological developments guiding the general business climate as well as their specific industries.
Marketing automation is all about making it easier to reach your strategic short, medium and long-term business goals. With systems in place to save you time and energy, you are better prepared to pivot correctly when necessary.
Artificial intelligence, machine learning, big data are just some of the exciting areas where automation is set to explode in the coming years. The takeaway is to prepare for and embrace change.
Do not be afraid to explore new possibilities and do not rely on the tools and tactics which got you this far. To continue scaling, you will need to be ready to learn some new tricks.
95% of the most successful market leaders in their industries consider utilizing marketing automation strategy as essential to their long-term growth.
When the world's top businesses are all moving in sync towards an artificial intelligence enhanced, machine learning future driven by big data, there is good reason to take notice.
Larger organizations have the benefit of being able to rigorously test, retest and refine the most strategically beneficial and sophisticated marketing automation tools and services.
They have all discovered that automation leads to increases in productivity and revenues. Testing, retesting and constantly evaluating results are the key to generating long-term compounding success.
Drop what doesn't fit and keep doing what does constantly seek to improve conversions and improve engagement with your target market. Simple enough and with marketing automation software, getting easier by the minute.
Regardless of if you are heading a small, medium or enterprise level business, there are scalable marketing automation tools which can assist your company today.
Machine learning is a rapidly expanding area at the heart of the larger automation segment of the technology industry. This market will top more than $16 Billion by 2019 with annual growth rates of more than 20%
Marketing automation technology today is extremely sophisticated but nonetheless, improvements are coming on a daily basis.
In just a few years time, the world will be a very different place from the one we currently inhabit. Chances are, we will not be living, working or buying things in the ways we do today.
Machine learning refers to the ability for computer hardware and software applications to gain insights and perform better as a result. In business, machine learning is helping the most successful companies to pull further away from the pack.
Remember that you don't have to do everything. You don't need to learn everything. The successful entrepreneur realizes when to dig in and when to play the role of the contractor.
There is a myriad of marketing automation services and applications which can help simplify your day to day life immensely.
"Innovation needs to be part of your culture. Consumers are transforming faster than we are, and if we don't catch up, we're in trouble."-Ian Schafer
Marketing Automation Defined
Marketing automation refers to technologies which assist businesses to streamline, automate and measure marketing tasks and processes.
In essence, marketing automation does not refer to any one product or services but instead to an ever-expanding array of strategies.
Automation  (noun)
the technique, method, or system of operating or controlling a process by highly automatic means, as by electronic devices, reducing human intervention to a minimum.
a mechanical device, operated electronically, that functions automatically, without continuous input from an operator.
act or process of automating.
the state of being automated.
The definition of automation is a useful entry point as it captures why businesses around the world are so interested in improving their ability enhance marketing through technology.
Marketing automation is getting more done in less time, with less effort. Many have likened it to an autopilot system which takes the complication out of flying by allowing the plane to guide itself towards it's final destination.
I think a better analogy would be to a cruise control system in a modern car. When the cruise control is engaged, the driver has more freedom to focus on other things aside from driving.
Cruise control is not ideal for all driving situations. The same is true of marketing automation. Currently, the best way to get the most out of these exciting and innovative new technologies is for them to be guided by thinking and breathing humans like you or I.
This is where so many companies get automation wrong. They think that they can simply purchase a service, set it and forget it. While many companies would like this to be the way they position themselves, the reality is very different.
To get the most out of marketing automation tools, it is essential that people are devoting time to learning when and how to best utilize them.
A simplistic and cookie cutter approach may lead to initial results but this is a highly sophisticated area of business and as a result, it is far wiser to take a long-term view towards adopting and implementing these solutions in a way which will benefit your business for many years to come.
"Just because you can measure everything doesn't mean that you should." – W. Edward Deming

Marketing Automation in Focus
When it comes to employing automation technology to improve your marketing prowess, there are three main areas to focus on first:
Email Marketing
Social Media Marketing
Customer Relationship Management
1. Marketo
Marketo is a sophisticated marketing automation tool which offers a completely scalable solution for businesses of any size. Cost could be prohibitive for some but for those that can afford the investment, Marketo offers innovative means of taking sales acquisition, customer retention, and engagement into whole new levels.
A seasoned company with a lot of skin in the game, Marketo is dedicated to growing with its thriving base of satisfied customers.
Choosing Marketo is to go with a product which has a large number of fans attached to it, as a result there are many extensive tutorials and guides which make onboarding the Marketo system much easier than some of the newer competitors in this market.
Pricing starts at:   $1,195/month
---
2. Eloqua
Eloqua is a true enterprise level solution which offers top service for the most successful and dominant companies in the world.
Tons of third-party services and comprehensive customer support make Eloqua a go-to option for biggest multinational corporations.
An absolute powerhouse for all marketing automation strategies, Eloqua especially excels in the area of customer relationship management.
Pricing starts at:  $2,000/month
---
3. Customer.io
Customer.io is an upstart marketing automation tool which has received tons of buzz for it's innovative approaches.
Though the UI of Customer.io is pretty lightweight and straightforward for most users especially in comparison to some of the other heavyweights on this list, this is a product that requires technical expertise to work the best.
If you do not work with dedicated developers, you may need to freelance some to get the most out of this product. The customization that comes from such a decision is extremely worthwhile however.
If you are just getting started, Customer.io could actually be a great choice for getting the most out of marketing automation while you slowly learn how to dig into the more advanced features this product offers.
Pricing starts at: $75/month (and they offer a free plan)
---
4. Constant Contact
Constant Contact is used by many small business owners and entrepreneurs seeking to get the most out of their email marketing automation without having to break the bank.
$15 a month represents a price point which is attractive to many customers who are just breaking into marketing automation and want to start small before jumping into a one stop marketing platform with far too many bells and whistles to be utilized effectively.
A great option for building your first email autoresponder campaigns but you may quickly find the need for a stronger platform. Nonetheless many successful companies swear by this tool.
Pricing starts at: $15/month
---
5. HubSpot
Hubspot is one of the best all in one marketing platforms for small to medium-sized
 enterprises.
While it offers tons of features and can enhance your marketing efforts to a great degree, Hubspot is limited in the depth of customization which is available across its offerings.
Nonetheless, Hubspot has a huge library of useful resources, a thriving online community of supporters and as an all in one solution, offers the ability to get a lot more done without having to pay for multiple subscriptions.
Pricing starts at: $200/month
---
6. ExactTarget
ExactTarget is an extremely sophisticated all in one marketing solution which goes above and beyond in many areas.
While most platforms base the bulk of the efforts on the email marketing realm, with this tool you can go after customers in many unique channels uncovered by any other service.
Some of these include mobile notifications and advertisements placed within digital displays in cars and other locations which increasingly have high definition advertising capabilities.
ExactTarget is a really exciting product which is at the forefront of where marketing automation is going.
Pricing starts at: Contact their sales team
---
To make things simpler here is some guidance on who these marketing solutions will work best for.
Independent Entrepreneurs and Scaling Small Business Owners: Constant Contact, HubSpot
Multinational Enterprise Level Corporations: Marketo, Eloqua, ExactTarget
For the Future of Marketing Automation: Customer.io, ExactTarget
Some other marketing automation products to keep an eye on:
[row cols_nr="2″][col size="6″]

ActiveCampaign
Infusionsoft
Ontraport
AWeber
MailChimp

[/col][col size="6″]

Leadsius
Sales Autopilot
PimCore
Open Emm

[/col][/row]
"Holding back technology to preserve broken business models is like allowing blacksmiths to veto the internal combustion engine in order to protect their horseshoes." – Don Tapscott and Anthony D. Williams
Email Marketing
Email marketing is a very logical starting point for automation. You could use software to send your customers email content after they complete an action.
For instance, every time someone purchases a specific item from your catalog, you might send them a follow-up email thanking them for their purchase while also recommending some other products from your line which might align with their interests.
This is one area where global leader Amazon has been able to define its unique value proposition particularly well. Amazon has invested heavily in automation and it shows.
It is impossible to spend any amount of time browsing Amazon and making purchases without having other "suggested" purchases recommended to you
While not every email you send will get opened or influence behavior, following up with your customers is an extremely useful way of converting one time buyers into long-term satisfied customers.
Marketing automation for emailing your customers comes in many shapes and sizes. There are applications you can utilize today to generate engagement and boost sales.
The basics of these opportunities will be outlined in greater detail as we proceed through this guide.
"It's much easier to double your business by doubling your conversion rate than doubling your traffic." – Bryan Eisenberg
Social Media Marketing
Nearly every company, anywhere in the world is using social media to advertise, engage with customers and share the brand identity.
The thing is, today quality counts more than anything else.
If you are not consistently posting high-value content, you run the risk of being overtaken by your more nimble peers.
This is an area which can really separate the largest the companies with resources on hand from the smaller, startup endeavors.
Smaller ventures of all sizes can benefit from unifying their social media strategy by utilizing marketing automation software.
Everything from scheduling and publishing posts to capturing customer preferences can be automated across social media.
Instead of devoting your own precious time to trying to manage everything across various social media distribution channels, you could be working smarter.
Even if you are already employing a dedicated marketing team or social media communications division, you could get more done in less time by automating your essential day to day processes.
"Successful CRM is about competing in the relationship dimension. Not as an alternative to having a competitive product or reasonable price- but as a differentiator. If your competitors are doing the same thing you are (as they generally are), product and price won't give you a long-term, sustainable competitive advantage. But if you can get an edge based on how customers feel about your company, it's a much stickier–sustainable–relationship over the long haul."

–Bob Thompson
Customer Relationship Management
Customer relationship management is a broad category which contains elements of email and social media marketing but automation software helps you to accomplish even more.
Instead of thinking of either email or social media marketing efforts as singular elements of your business strategy, customer relationship management guided by automation allows you to focus on building a dynamic and responsive system for communicating with the people interested in your brand.
In the earlier days of web 1.0, it was very hard to quickly and easily duplicate key marketing infrastructure such as landing pages. Today, it is easier than ever to design for the internet and as a result, the most successful companies are getting even better at directing the right customers to the right places.
Customer relationship management is one of the clearest ways your business can gain competitive advantage thanks to utilizing the best practices and services guiding the automation revolution.
"Not enough talk about the importance of brand in email. Customers don't sign up for email – they sign up for your brand." -Bob Frady
How to start automating your email marketing

Remember, automation is all about offering targeted content. This means one of the first things to focus on when seeking to automate your email marketing is by segmenting your audience.
When companies get segmenting right, their conversions skyrocket. Instead of fumbling around and trying to get a sense of what works with which types of customers, they use a laser-guided focus to offer the highest value communications to the subscribers on their lists.
It doesn't matter what kind of business you are in, segmentation should be a focus and a tactic for increasing engagement and boosting revenues.
Consider Zara, the most successful clothing brand in the world. In business since 1974 and currently encompassing 2,300 stores in more than 93 countries, in addition to an extremely profitable online presence, Zara understands how to segment its target markets.
To accomplish this in regards to email marketing efforts, Zara sends strategic email campaigns to different segments of its shoppers. One simple division might be to focus efforts directed towards men, women, and parents of children. This makes clear sense as these are the main way Zara's products are divided in stores and also online.
To go a step further, Zara sends specific emails to its female shoppers who have made purchases from various collections within the brand. These emails convert at a much higher rate with these customers as they are already warmed up to the idea of buying from Zara and they have already shown interest in similar products to the ones being shown.
Another tactic which is frequently employed by top brands is the use of autoresponder emails either triggered by specific events such as making a purchase or dates, such as sent every 72 hours or once a week.
Autoresponder emails allow you to be in constant contact with your customers and audience. Instead of them forgetting about you, you are able to constantly remind them about upcoming promotions, special opportunities and other information which will generate interest and engagement with your brand.
Of course segmentation can get much more specific than this. This example is employed simply to identify the way one very successful brand is using segmentation to automate its success.
The actual automation tools utilized by a brand like Zara make it very easy for them to conduct A/B and other types of tests to identify which tactics will lead to the desired results they are looking to achieve.
To truly begin your email marketing automation, consider choosing one of the marketing automation tools listed above.
"The first rule of social media is that everything changes all the time. What won't change is the community's desire to network." – Kami Huyse

Mastering Social Media Automation
To get the most out of social media automation, you will want to go beyond simply scheduling your posts through a social media marketing tool such as:
[row cols_nr="2″][col size="6″]
[/col][col size="6″]
[/col][/row]
With many of the tools listed above, you can go far beyond simply scheduling posts. When your brand is constantly engaging with its audience, you are able to stay on their minds and your influence will lead to the improved return on investment as your conversion rates skyrocket.
That's why it is so important to focus on maintaining a cohesive voice across social media channels. To accomplish this you can use many of the platforms listed above to distribute content across various social media channels.
Instead of having to repost across Google+, Facebook, Twitter, Instagram and any other relevant social media accounts, you can set your content to be delivered cohesively across multiple channels.
As exciting as marketing automation technologies around social media can be, remember that there such a thing as too much of a good thing. Strike a balance between scheduling most of your social media content while also being ready to post situationally as required.
It is important to keep important holidays, current events and regional happenings in mind as posting strategically around these can help your brand to stand out and engage on a deeper level with your target market
Supercharging Your Customer Relationship Management
The emerging paradigms of artificial intelligence, machine learning, and decision support algorithms are making it easier than ever to anticipate and respond to your customers in the best possible ways.
Big data is at the core of what is transforming the customer relationship management space. The more you know about your customers, their decisions, desires, and unique trigger points, the easier it is to sell to them again and again.
This is where the insights gathered through Customer Relationship Management Marketing tools can really help you to pull away from the crowd.
When you can dial in your sales efforts to focus on the highest value targeted leads, you have more time to focus on building other areas of your business.
Improved efficiency is everything in the automated universe and there are so many ways you can analyze the interactions that you have with your customers through the landing pages they find you on, the way they spend time to browse your e-commerce store or the way they engage with your brand across social media.
It is a new predictive landscape of customer relationship management. You can do so much more than simply track your customer's sales. With the ability to dig deeper into the demographics and trends guiding your business, you gain a clearer sense of how to perfect your business model to return long into the future.
The better your top marketers and sales staff can work with customer relationship management tools, the more nimble your firm will be. The victories of the future will go to the organizations that can integrate Customer relationship management solutions in the swiftest ways.
"Computers are more efficient than humans. But the goal of life is not efficiency." -Gerd Leonhard
Key Takeaways Guiding Marketing Automation in 2017
Customer Satisfaction is Everything
One of the most important things to remember as you employ marketing automation platforms and tactics to your current business model is not to forget the people that helped you to get this far.
Without customers, your business, your lifestyle and your future ambitions would all be jeopardized. Do not risk alienating your customers and target market simply to try to burn and turn as many new leads as possible.
Remember that while marketing automation can make the process of producing content, attracting leads and following up extremely mechanical, you do not want it to seem that way to your customer. Automated processes are very important and will continue to be for the foreseeable future but don't forget that real impromptu human interaction is extremely important at times as well.
If everything feels to formulaic and sales orientated you are likely to scare away the people who really loved your products in the first place. Work on using automation in ways that will generate more engagement and loyalty to your brand.
When people really love you, they will champion you and do so much more of the legwork than you could ever hope to accomplish with marketing efforts. It is much more useful to have some very dedicated and loyal fans than a sea of unverified leads who may never actually purchase from you. Focus on quality and never forget who your target market is. The better you can speak to them, the larger you will grow.
Personalize, Customize, Strategize
To generate loyalty and long-term engagement, you need to get better at giving unique segments of your target audience what they want and crave. Seek to go beyond simple automation tactics like sending event-based emails after purchases.
Customers are hip to these tricks and while they are useful, you can go so much further to create a truly mutually beneficial and reciprocal customer relationship
Seek to understand why people come to your website, what behaviors and actions they take once there and then finally seek to personalize the user experience to enhance the conversion activities and goals you are hoping to achieve with automation. If you don't understand how and why it is working, it doesn't matter if it is.
Building and scaling customer experience is all about tracking and understanding what works and what is wasting your time. The better you can understand these things, the easier it will be to offer a unique and personalized experience which will define the value your brand offers.
The Future is Mobile
Focus on creating a seamless experience for your customers. Know that while they are increasingly going to be accessing your website from the mobile web and it is important to design for that arena, you need to look good no matter where you are being accessed.
Another dimension of this revolves around how you structure the communications you send. Do your emails look and feel like your website and other content marketing efforts?
It is so important to create a cohesive brand experience that translates across the various channels your advertise and function in. At the very least, remember that mobile is extremely relevant.
Make sure everything you produce looks great but make sure it is optimized for the mobile internet!
Account Based Marketing
It is not and has never really been about how many leads you can generate. Marketers have long known that high-value leads are worth much more than low-value ones that will never convert or actually interact with your brand.
Account-based marketing allows you to reduce the amount of time, energy, and resources that you are directing towards leads that will never benefit your growth.
With a system in place that emphasizes account-based marketing, you can expect to reduce transaction costs, boost conversions and generate more substantial leads.
Marketing automation is not about working harder, it is about being smarter and more responsive to the business environment. Account-based marketing is a paradigm that will help you to achieve just this.
Integrate Wherever Possible
While many companies try to market their solutions as an all-in-one, the truth is, to truly succeed in 2017, you do not need one marketing automation platform, you need to integrate all of the best parts, pieces, and possibilities.
These means do not get bogged down or overly reliant on any one system. Marketing automation is always changing and will continue to do so. Be willing to try out the hot products generating buzz and stay focused on constantly improving.
Marketing automation is not an area of your business that you set and forget but instead is something that you can constantly analyze and seek to improve.
Dedicate yourself to understanding the changing landscape of marketing automation and do not be afraid to rigorously test and retest what is working.
The easier it is for you to track what is working, the better your results will be. In most cases, the leading marketing tools work very well together. Exploit this and generate truly amazing results!
"Welcome to a new era of marketing and service in which your brand is defined by those who experience it." -Brian Solis