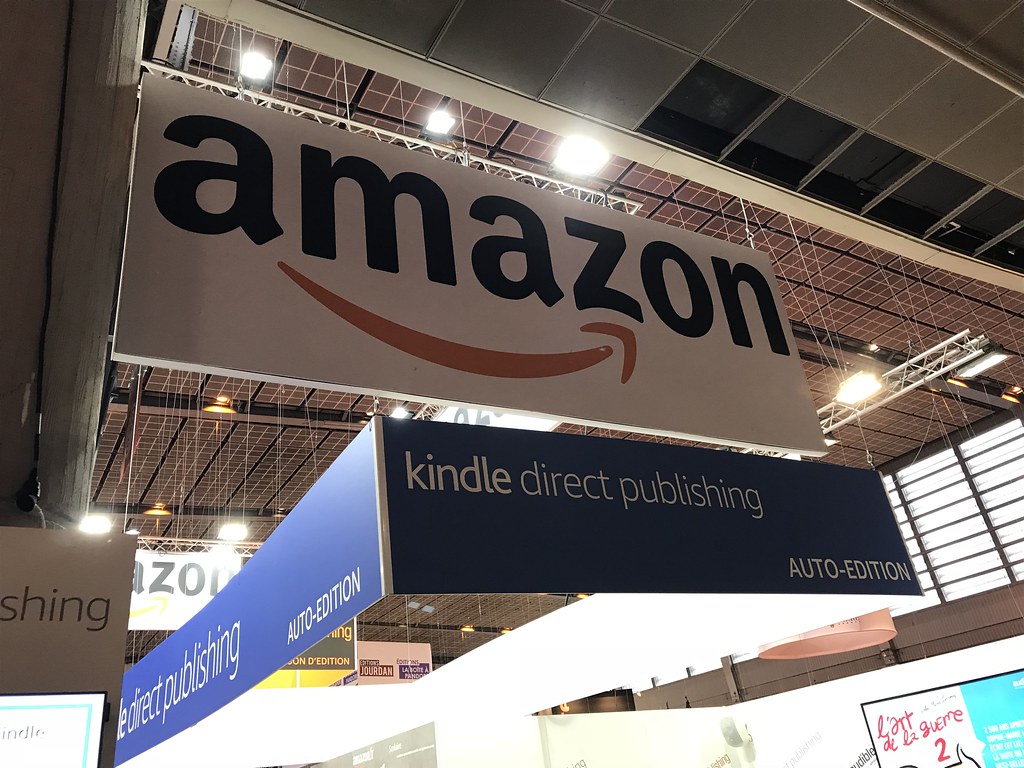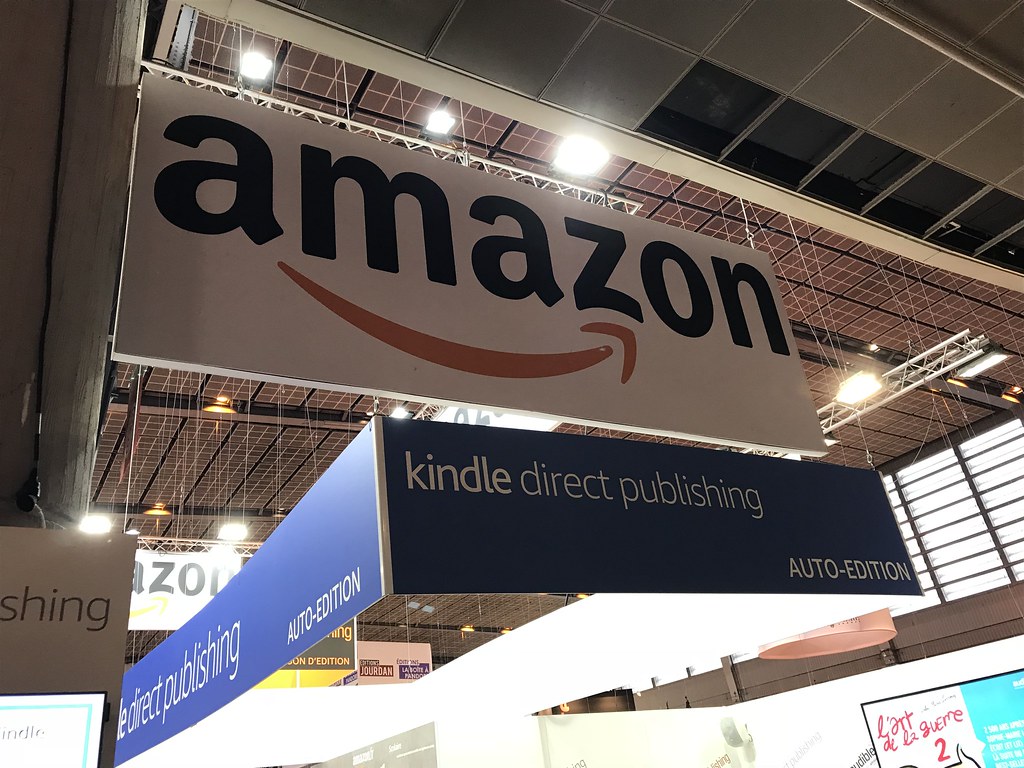 Master Amazon and Build Your Ecommerce Empire
"When you are eighty years old, and in a quiet moment of reflection narrating, for only yourself, the most personal version of your life story, the telling that will be most compact and meaningful will be the series of choices you have made. In the end, we are our choices."
-Jeff Bezos
Amazon is one of the most instantly recognizable brands in the world. You would be hard-pressed to find anyone in the United States or anywhere else with an internet connection who has not purchased at least something from Jeff Bezos' flagship operation.  That's the thing, Amazon doesn't have just one core business, sector or product; truly diversified, this brand is constantly reinventing itself, not so much to keep up, or to stay relevant with the other tech giants such as Apple, Facebook, Google, but more so to move closer to its own central values and mission as defined by its CEO and central architect Jeff Bezos.
The mythology of Amazon.com is without a doubt, one of the most iconic tales of the entire modern internet age. Starting as a modest but efficient bookseller, then expanding as opportunity allowed in the late 1990's into music, movies, electronics and toys, Amazon has built a reputation and legacy of pivoting pragmatically, reimagining itself and its core business while continuously completely defying expectations.
By the time the dot-com bubble bust in between 2000 and 2001, Amazon was streamlining its complex distribution network and looking into expansion into unique and unknown markets, developing divisions to sell jewelry, clothes, apparel, sporting goods, auto parts. Even as many began to doubt Amazon's retail ambitions, the firm shifted again, this time molding itself as a nimble and responsive technology focused operation that could sell products like its cloud computing infrastructure, Amazon Web Services, or its practical electronic devices, the Kindle, Kindle Fire and Echo.
By The Numbers
Despite early challenges to profit, today Amazon has surpassed Wal-Mart as the most valuable retailer based on market capitalization. It actually closed 2016 as the most profitable public company in the entire United States.
Just take a look at some recent data around Jeff Bezos's flagship brand and the picture should be clear: in 2016, for every new dollar earned online, Amazon took 53 cents, leaving just 47 cents for all other online retailers combined. There is quite simply no way for other online retailers to compete with Amazon. The numbers don't lie but they are quite staggering to consider: for all new ecommerce ventures, Amazon accounted for 53% of all the online sales growth in 2016.
Amazon is a business juggernaut and one of the most impressive firms in the entire world. It has created and refined the ecommerce business model in a way that everyone else is struggling to match. In 2017, Amazon is projected to pull in revenues totaling $44.68 billion, a significant boost from the $35.75 billion it was able to amass during 2016. In essence, Amazon is here to stay and will be continuing to shape the playing field of ecommerce for many years and decades to come.
"What we need to do is always lean into the future; when the world changes around you and when it changes against you – what used to be a tailwind is now a head wind – you have to lean into that and figure out what to do because complaining isn't a strategy."
-Jeff Bezos
Amazing Selling Machine
While Amazon has had incredible growth since its launch in 1994, it has allowed individuals around the world to create their own successful businesses by using the Amazon marketplace and fulfillment services strategically. Amazing Selling Machine is an educational platform which has made waves around the world for being the premier program which teaches normal everyday people like you and me how to take control of their lives and future earning potential by developing a business which sells products through Amazon. With Amazing Selling Machine you will gain proven insights and strategic guidance which will allow you to cultivate a fertile and sustainable ecommerce business by using Amazon to the best of your advantage.
If you always dreamed of creating financial independence that would provide your family with security for generations to come, maybe it's time you considered getting involved with the premier ecommerce destination in the entire world: Amazon.
The growth is proven, the strategies refined. The only thing holding you back is your lack of expertise in how to utilize the Amazon model to the best of your advantage. This is where an educational platform like Amazing Selling Machine comes in. It doesn't matter if you are a digital marketing genius or someone who is simply willing to learn some new skills, Amazing Selling Machine will take you through every step in the process of creating a successful and profitable ecommerce business based around the framework of Amazon.
The Amazing Selling Machine Program is comprised of video modules which will lead you step by step through the process of planning and executing a successful digital marketing strategy based around a business which utilizes the global Amazon marketplace. These videos encompass many hours of insight and will offer you the foundation you need to be able to take your Amazon based business from the planning stages and into full implementation and profit.
Along with the videos, you will receive lifetime access to a private members only Amazing Selling Machine online community. Here, you will be able to interact with a community of individuals who have used the Amazing Selling Machine system. You will be able to refine your skills and gain immediate guidance at every step of your way from experts who have proven themselves and already cultivated the financial independence that you so desperately seek.
Amazing Selling Machine also contains a suite of 7 powerful software tools which will allow you to analyze and strategize your Amazon based business. These tools which are not available anywhere else, will allow you to create a sustainable business strategy.
Finally, the Amazing Selling Machine educational platform will offer you individualized and personalized support from mentors who have already succeeded at creating destination Amazon stores which rake in hundreds of thousands of profits every month. You will receive 12 live weekly group coaching calls as well as a ticket to an exclusive webinar which will allow you to consult with Amazing Selling Machine experts to refine your strategy and supercharge your earnings.
Amazing Selling Machine will give you access to:
– 8 core web-based training modules (plus four bonus modules!)
– Lifetime access to a private members-only community
– Software Tool Suite with 7 powerful software tools
– Personalized support from the ASM Mentors
– Your ticket to the Amazing.com Summit live event next month
– 12 live weekly group coaching calls (recorded so you can watch them anytime you want)
– And much more
If you are ready to create financial independence which will transform your life and future earning potential, then you need to check out Amazing Selling Machine!