Miss Hawaii USA on How Health and Fitness Elevates Your Relationships and Business 
"I was hangry, grumpy, tired, and I didn't have respect for my body" 
This was the reality that Chelsea had dealt with…
Before she became the winner of Miss Hawaii USA 2016 & Miss USA 2016 RU. 
Today, as the founder of the Missfit program…
Chelsea is on a mission to help busy female professionals, pageant competitors, and ordinary women lose their stubborn fats and get into the best shape of their lives. 
And her journey has shown her just how powerful health and fitness can be no matter what stage of business or personal development you're in. 
Your overall energy and productivity can 10x just by making simple tweaks. 
And in this article, you'll take a look at the simple tweaks Chelsea makes that have elevated her personal life and business including…
The "secret sauce" that made her go from being a local waitress to Miss Hawaii USA within a short amount of time.

What women choose to ignore that keeps them being "hangry, moody, and frustrated" (Hint: it's not their diet) 

What modern women fail to understand about the true reasons why they gain unnecessary amounts of weight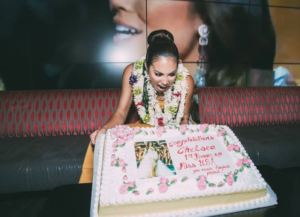 The Scariest Moment of Her Life 
"We only have one body and one opportunity to live this life so might as well make it the best, might as well have fun while you're in this life"
A few months before Chelsea was competing for Miss Hawaii USA, she was waitressing at a local restaurant until someone scouted her out.
She had never done any modelling work before this. 
Despite that, she "thought it was going to be easy". 
"I was just going to do the work, I have a trainer and I'll just do whatever she says". 
But what she didn't realise at the time was how big of a role her "mental mind game was going to play" in getting to where she wanted to be. 
But there's that fork in the road that all successful people have had to go through. 
And it's the moment where you get to your limit and you don't know if you can go on any further. 
At that point, "your mindset is either there or it's not". 
"That's what I think separates the winners from the not winners" 
Chelsea realised she needed to be mentally stronger…
When she was constantly pushed outside her comfort zone. 
"I've always been a conservative person. I never showed off my body"
Showing her bikini body on stage was the scariest thing for her since she was opening herself up to criticism (and even hate). 
This was a fear that she had to overcome. 
And in the end, even though her athletic background helped her and she had a team during the Miss Hawaii competition…
It was always up to her to "put in the work day-in and day-out".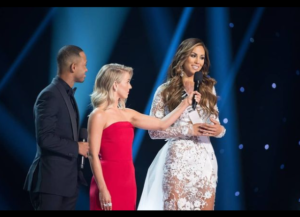 The spotlight and the pressure to perform with the best version of herself no matter the circumstances were what made her uncomfortable. 
"People invested their time and money into me and If I didn't show up with the best version of me, I felt like I was going to let them down"
But despite all the doubts, uncertainty, and thinking she couldn't do this…
Her struggle and doing something "that was not me" became one of the strongest gifts that she could give to her clients today. 
"I know what it's like to be uncomfortable with your body. To be on the opposite side of "I don't like who I am because of my mood and lack of energy". To want something so bad and not like where you're at now. But also knowing what it's like on the other side". 
She can relate to her clients in such a deep way that she can naturally help them have that "mental breakthrough". 
"The ladies can say "okay if Chelsea can do it, then I can do it".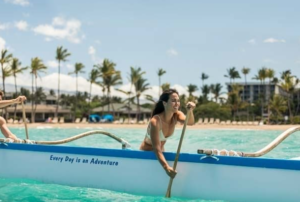 Tap Into Your Endless Stream of Motivation

 
Now, if you're thinking that you need to compete in pageants to have the motivation to work out, then here's what Chelsea said about this. 
If you could fill yourself with positivity, happiness, and energy on a daily…
"Who is it going to affect?" 
This is how you get clear with your WHY. 
It could be that you want to be an "active mom" and not a "passive mom" for your kids. 
It could be that you want to build healthier and happier relationships. 
It could be that you want to be able to say yes to opportunities. 
It could be that you don't want to be the one that misses out on watching your kids grow up because you were too tired and just wanted to "take a nap". 
For Chelsea's clients, once they realized, "when I get better, so does my entire inner circle"…
That's what lights the fire from within them to commit to their health and fitness (almost as if they had an endless stream of motivation within them all this time).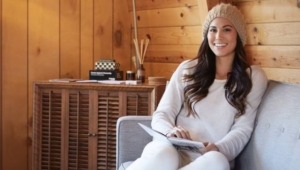 How To Push Through Your Biggest Mental Barriers 
Despite overwhelming pressure…
Chelsea's support network had helped her to push through her mental barriers. 
After coaching lots of women from all different backgrounds…
She realized that most women who want to get in shape do not know the right steps to execute their decision. 
On top of that, most women simply do not have the courage or belief that they can do it by themselves. 
In this situation, Chelsea's best advice would be to "just take the first step". 
"You never know what you're capable of until you try. Once that 5-10 pounds come off if it's been a while since you've felt like that, how do you know what it's like to feel like that? Until you get there, you wouldn't have known, "oh wow, this feels amazing". 
Even if you lose 8 pounds and not 10, it still feels amazing. 
And this is just an example of how having a coach and/or a support network is key to pushing through your biggest mental barriers. 
Showing Up With 110% Energy Daily 
Have you ever started a task but you felt like you could never finish it? 
It's frustrating, isn't it? 
Especially when your to-do list takes longer to complete than you thought. 
Well, a huge part of why that happens is because of the lack of energy. 
And one of the biggest factors in her sleep. 
The main reason why she wakes up earlier has no brain fog or cloudiness is because her nutrition is on point.
She's able to show up and give 110% to her clients, her team, and her peers on a daily. 
And if you're someone who feels like you don't have the time to be consistent…
Having clear priorities is key and "making sure one of those priorities is you". 
This means being clear about what you're going to do throughout the day to take care of yourself. 
This could be doing morning meditations, quick morning jogs, stretching…
And even waking up before the kids, her family, and the barrage of phone calls, so you can have time and space for yourself.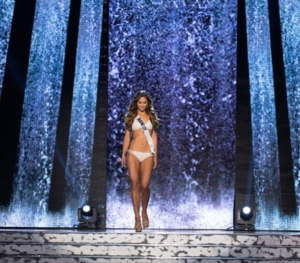 "So many people want to take care of themselves…but they don't really write down action steps and the physical steps to executing it". 
Just making this simple shift helped Chelsea get through the overwhelming pressure she faced during her Moss Hawaii and Miss USA competitions. 
The Energy You Bring Out Spreads To The People Around You
"My relationships had gotten so much better especially with my other half…now, it's no more him being collateral damage for my grumpiness". 
Because she had set a goal and taken action to improve health and fitness…
She is now able to "show up with good energy, be a good person, and encourage others to get into movement".
The best part is that her relationships are so much more fulfilling today. 
For instance, her relationship with her partner is stronger than ever. 
Instead of arguing constantly due to their emotions…
They now find themselves working together on the same page. 
She no longer relies on others to give her energy because she's able to take care of her body in a way that turns her into an energy source. 
"If I take care of my health and fitness, it totally affects the relationships in terms of the energy that they feed off of me, how I can show up and how I can give to them". 
Whether it's having the energy to go on hikes with her family, or helping others to have enough energy to be cleaner and help around the house…
Her health and fitness journey had helped her become a beam of positive energy for her family and friends. 
Even after a long day of work, she still has time for the people she loves. 
So in summary: 
Your WHY and your support network helps you to push through your biggest mental barriers and challenges 

Health and fitness plays a huge role in your life so it's a priority that can never be skipped, even if you're a busy person

The energy you have will affect how you show up which directly affects the quality of your relationships 
If you want to check out Miss Hawaii USA, Chelsea Hardin's Instagram page, then click here