In a world where the fashion and retail industry is one of the most difficult industries to break into…
Represent, run by two brothers with a vision to create the best clothing brand in the world…
Had become one of the most popular luxury streetwear brands in the world…
Recognized and worn by even the likes of Justin Bieber and Dua Lipa.
While it may seem like an overnight success…
The brand has been the result of over a decade of dedication and passion.
Represent originally started out in 2011 as a college project with 25 screen-printed t-shirts costing £150.
This article explores the story and success principles that George Heaton, co-founder of Represent, lived by in order to make the brand the multi-million-pound juggernaut that it is today.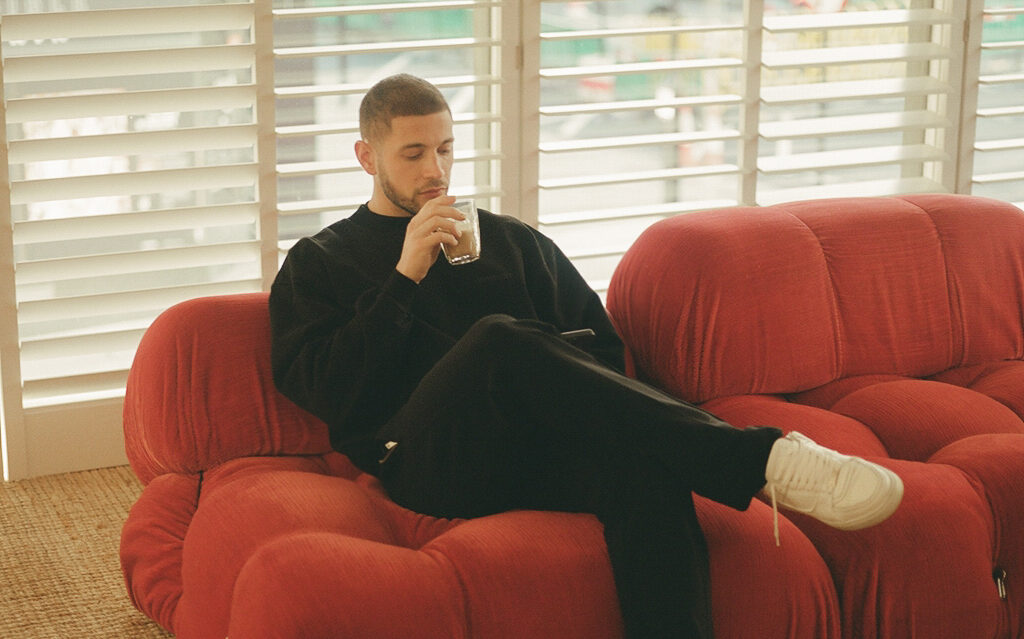 Learning From The Best in The Business 
"To begin with the end in mind means to start with a clear understanding of your destination. It means to know where you're going so that you better understand where you are now and so that the steps you take are always in the right direction" ~ Steven Covey, 7 habits of highly effective people 
Before you can reach any destination, first you must know what the destination actually is.
From the beginning, George Heaton already had a destination in his mind…
"I always had the big picture from the start. I always dreamed of the big cars I'd drive, where I'd live, what I'd be doing" 
Once he had the destination, the end in mind… he turned to the advice of those who were already achieving what he wanted to achieve…
"I'd watch all these youtube channels back when youtube just started, of guys who owned these brands who were 10-20 years ahead of me. I wanted to be like that". 
From there, he was able to plan his steps toward his vision…
"If there's something that I wanted the business to be at…amount of employees, amount of revenue or which stores I'd be in, I'd look at their stores and I would understand what brands are in there, what price points, how they'd do it, how they'd market, how they go to market, how they do the sales. All of the little things you would build over time for your store to eventually come along and pick you up". 
As the saying goes, "success levels clues".
Whatever dream you want to achieve in your life, study the steps taken by those who already have what you want.
Pure focus on the brand 
For the past 11 years, George knew that he wanted to build Represent for the rest of his life.
Every success story is created from pure focus and dedication to a craft, a vision, a mission…an idea.
Many have come to him with all sorts of opportunities.
But he only had one focus…building Represent.
So he turned down all opportunities that strayed him away from Represent.
"The only other interest I had was in cars. My dad was into car trade. My grandad would rent Rolls Royce for weddings…the whole atmosphere behind that brand. I wanted my brand to be like that. 
They have the best car brand in the world, why can't I have the best clothing brand in the world?" 
What's interesting was that George didn't have a mentor to show him the ropes.
He had friends who were in similar levels and higher levels…
Plus the abundance of research on the internet…
While learning from designers who have done what he wanted to do.
From there, he went down the hard path of trial and error, making tons of mistakes along the way.
Can your family be business partners? 
Many people tell you not to hire family or friends.
Why? For starters, the family may not take their commitments to your business as seriously as anyone else outside your family.
They may expect extra freedom beyond that of an employer-employee relationship.
Both you and your family may also lose the ability to separate family life from personal life.
These are all valid reasons.
However, for some business owners, this is not the case.
Over the past 11 years, George Heaton and his brother, Michael Heaton, had been working side by side to grow the brand.
"We split the work between us and we found our strengths and weaknesses. It flowed naturally. 
When we hired, it'd be hiring people who could complement my weaknesses. Over time, it was a process of understanding where we fit into the brand. 
It's all about respect for your family,  for the people involved in your business. 
As long as you can discipline each other and hold them accountable as much as you hold yourself accountable. Businesses go wrong when they don't trust each other. 
When money is not your sole focus, it's easier to get along. Money can cause big issues in business but If the end goal or next goal is not money then there shouldn't be any problems. 
If you can see past money with the business relationships and personal relationships then it should always work. 
With me and my brother, we both want the same things. We want to live the same lifestyle and we understand what's good and what's bad for us. 
We live very similar, live together, live in the same penthouse, work in the same building, do most things together and know what each other wants and we'll get there together. 
It's about bettering the brand and it's about bettering ourselves". 
Influencer Marketing: when it makes sense & when it doesn't 
"I think it depends on the ambitions and goals of the brand and how much you want to scale it and who you want to reach out too. That influencer might have a certain group who you don't want wearing your brand or if it's someone of great who is very direct. 
If you're releasing a new shoe then yeah, maybe pay for that influencer but understand if the customer following that influencer is the right customer for you. 
I never went down the usual influencer route. Personality, tv-show, anything like that. Just Instagram models, whatever. I wasn't too bothered about scaling the business so fast that I was trying to open it up to everyone. 
The brand is quite niche. The brand is very me and Mike. If that person doesn't like that brand then it won't translate to their customer. 
So it was about finding that organic influencer and just working with them on a personal level…I don't think that will ever change for the brand"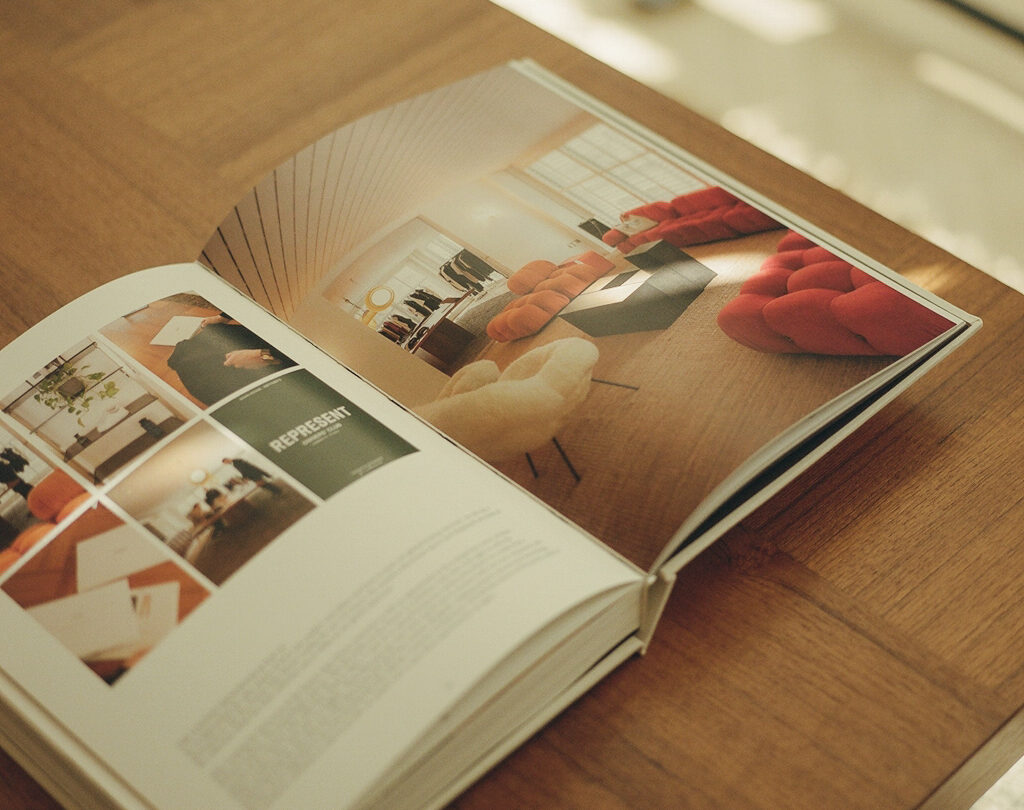 How to create a brand that lasts a lifetime 
It's common for a piece of creative artwork…whether it's books, movies, music or clothing…to disappear after some initial success.
But what about the creative works that last…the ones that thrive and even become "cult classics" many years after their initial release?
George and Michael didn't just want to create another average clothing brand in the sea of clothing brands out there.
They wanted to make their product and brand last a lifetime.
Along with many of the other books that he has read, George learned how to create products that last a lifetime from the book, "Perennial Seller" by bestselling author and speaker, Ryan Holiday.
"I was wondering where I could bring that next product in that could focus on being a product that I could wake up, put on, go for a walk, go to the gym, go to the gym, spend my whole day wearing it. That came about from reading that book. 
How to create a purple cow product that just stands out on the side and lasts a lifetime. It doesn't necessarily need so much attention to detail. It needs change and it just becomes a perennial seller". 
Aside from building products that last, they also had ways to stand out and be different in the market.
For instance, many brands like to put on a massive sale during Black Friday.
But the team at Represent had other plans…
They would instead launch a new collection on Black Friday at full price.
"So many brands lose value on Black Friday. We thought, "why don't we just spin it the other way?" Create a certain kind of product that they can only get a certain amount of time". 
Represent has been doing this since 2011 and every year, the product line gets stronger.
Part of the success of the Represent brand came from the team's commitment to making something timeless and staying true to their brand.
How World-Class Business Owners Think About Money 
In truth, any form of risk-taking will always be scary.
That's why so many people are not willing to take the risks that are required to succeed.
For George, building the Represent brand was his sole focus – he was willing to do whatever it took.
Even if it meant putting all his money on the line for the business…
"You gotta go down to the depths of zero to be able to get further than you are right now. My grandad always said he started with zero and if he ends up with zero, then he lost nothing anyway…
I don't take a lot of money out of the brand. For me, it's about building the brand. It's about building the team…the environment…
The best products that I can. The money will come down the line but it's not the number one thing for me…
I just want to be outside my comfort zone as much as I can. That's where you grow". 
Think of your $100 bill as a soldier.
You gotta decide when that soldier goes out to battle so it can make you money in the long run.
It's a calculated risk because you want to make sure it doesn't die.
But it's better than letting your money sit in your bank with nothing to do.
That's like leaving your soldiers in the trenches with no game plan in place.
You need your money to work for you constantly.
This is the essence of building wealth and turning your dreams into reality.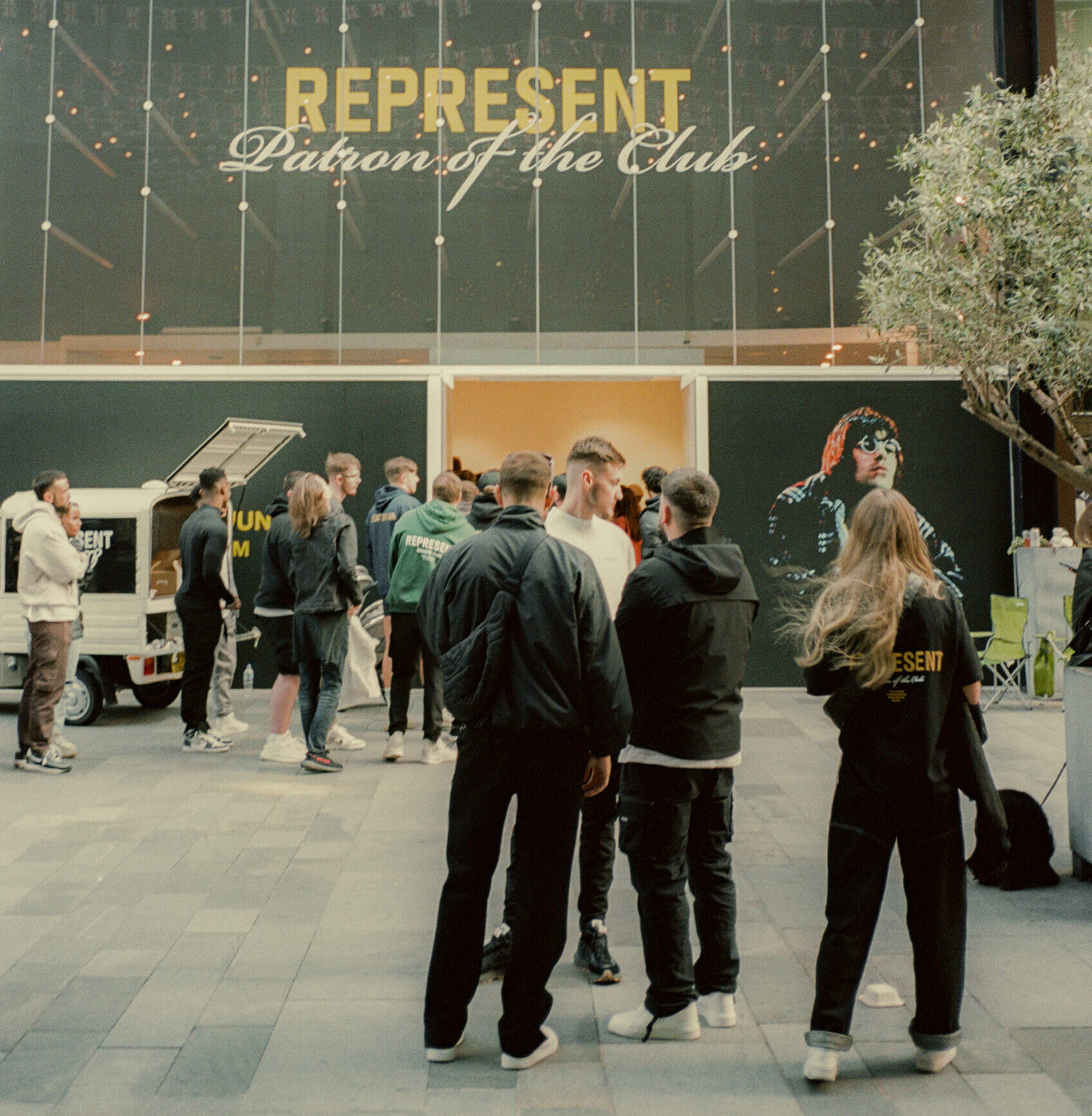 Building a community around your brand 
When you build a clothing brand, it's not just about the clothes.
It's also about the community that you can build with those clothes.
"Represent Talk" is a Facebook community with over 13.7k members worldwide devoted to the brand itself.
But it's not run by the team at Represent itself, it's run by fans.
Pop-up stores are held around the world for people to meet each other and become a community.
"There's such an essence to the brand that when you see people wearing it, even if it's not me seeing someone and them knowing me, it's like when two people wear Represent and they know each other are wearing it, they're like "yeah nice to meet you. 
A lot of people have become best friends through wearing the same t-shirt. And that's self-fulfilling to me that it's like becoming an iconic brand that people in the community love each other for it and it's great to see". 
Follow George Heaton on Instagram.
If you would like to be feature on millmentor.com please contact me at wade@millmentor.com